Virtual reality as a future HR tool
HR-ON participated in Work-Live-Stay's networking event, which focused on the potential of VR as a valuable tool for HR and recruitment.
Virtual Reality (VR) is no longer a brand new concept. It is becoming commonly used in the entertainment industry, as well as for education and patient treatment. VR is also creeping into other industries, with many companies beginning to implement it into their daily activities. But what if VR could be used regularly as a practical tool for recruitment?
What is virtual reality?
Virtual reality is a technology which allows the user to experience an immersive universe through stereoscopic glasses. This simulated experience is created using a 360° camera, with the image following the user's movements. The user can interact with things in the virtual environment, creating a sense of a realistic universe.
VR is supported by either a VR headset or a multi-projected environment, where other technological equipment comes into play to create a more realistic VR experience. In addition, other equipment can be used to activate the user's other senses, including sounds and environmental conditions such as wind and heat. All this gives the user a more realistic experience, with their physical presence simulated and stimulated in the virtual environment.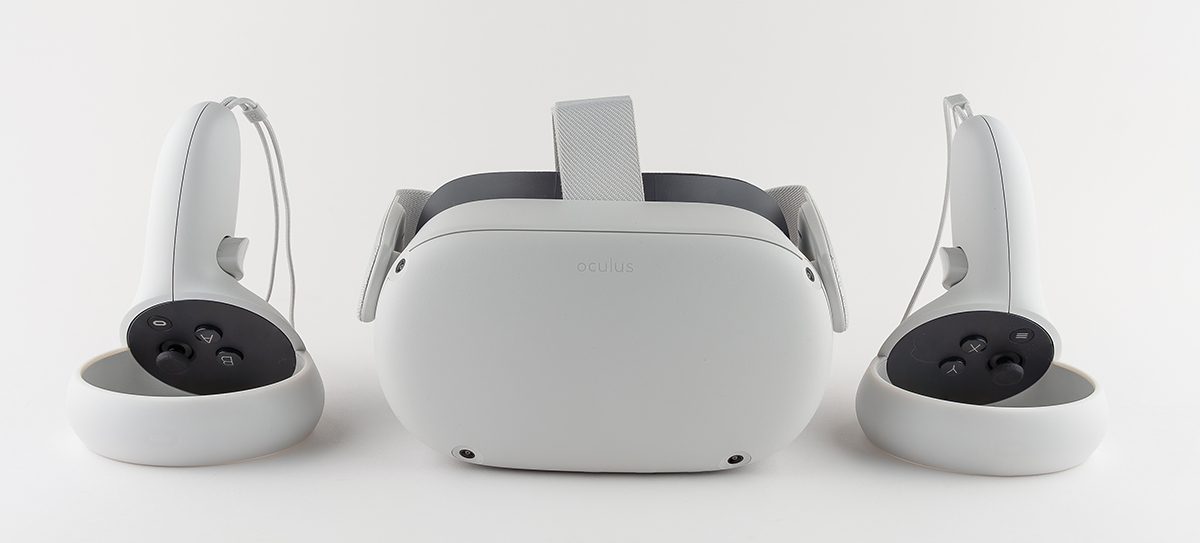 As mentioned above, VR is now commonly used in entertainment, for example games in which the user becomes part of a gaming universe and a social, virtual world. However, VR has also become a highly beneficial tool in education and professional environments, which focuses on the user's learning processes. VR an be used to create a training environment where people can develop skills and safely experiment in realistic situations, without any consequences in the real world. For example, VR is used to help train doctors and other healthcare professionals as well as military graduates who need to train in dangerous situations.
VR as a recruitment tool
When a company needs to hire new people, it can sometimes be challenging finding the right person for a specific job. This is partly due to the fact that candidates are not given the opportunity to properly demonstrate who they are and which competencies they have through a traditional application. This can result in losing top candidates who have the best-suited competencies for the job. This is where VR could come into play and give candidates the opportunity to show their skills as well as a more accurate picture of who they are. In addition, there are further benefits to using VR throughout the recruitment process, for example:
Providing candidates with a virtual tour of the workplace
More realistic assessment of candidates in specific scenarios
More effective employee training
Virtual tour of the workplace
When a candidate is looking for a new job, it's hard to get a real idea of the workplace they are applying to. They may find out later on in the recruitment process that the job is in an environment in which they do not feel comfortable. In Christian Hansen's presentation at Work-Live-Stay's networking event, he talked about how HR-ON could provide a future interactive tour of the workplace. This would give candidates the opportunity to walk around as they please in a virtual universe which replicates the workplace – not limited to the linearity of a video. To make the experience even more realistic, it could be possible to incorporate a function which allows candidates to ask employees in the virtual universe questions, from a preselected list.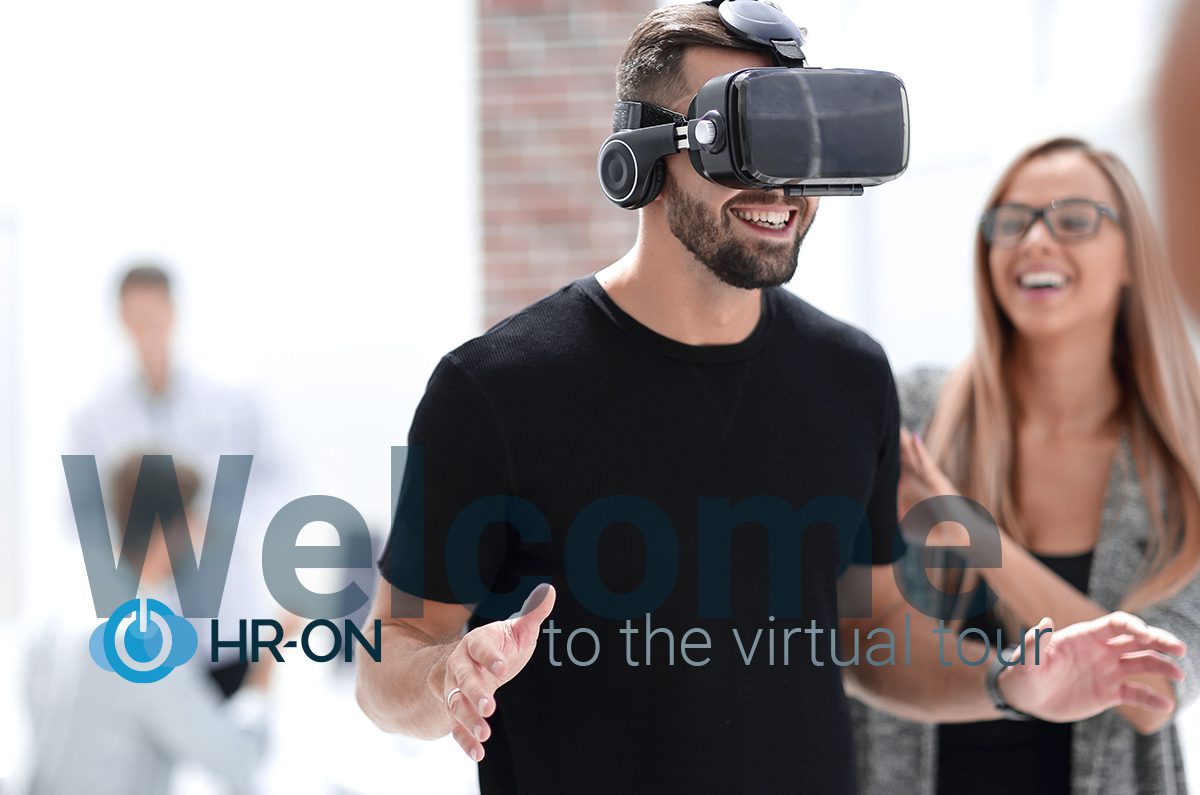 Using VR in this way, could save both the company and the candidate a lot of time and resources throughout the recruitment process. The candidate will be able to experience HR-ON early on in the process and decide if it is the right workplace for them. If it turns out not to be suitable, then the candidate can look for something else, and the company can turn attention to other candidates.
Assessment of candidates in specific scenarios
If the candidate feels comfortable in the virtual workplace, then the company can move forward with the recruitment process. A next step could be to begin assessing the candidate's skills and behaviour in relevant, professional scenarios. This is called case-based recruitment. With the use of VR, it's possible to create real professional situations and see how candidates act, without the risk of any consequences. The company can get an idea of the candidate's body language and behavior, for example with customers. This gives the company a more realistic sense of how candidates approach and tackle certain situations, rather than just relying on what candidates have written in their application and CV.
Employee training
VR enables employees to train in both dangerous and critical situations without any real-world consequences. This can help to prepare employees mentally for varous difficult situations, to ensure they are prepared and able to work effectively if such situations arise in the real world. In addition, VR training allows for reflective learning, where employees can optimize their skills in a safe environment with room to fail.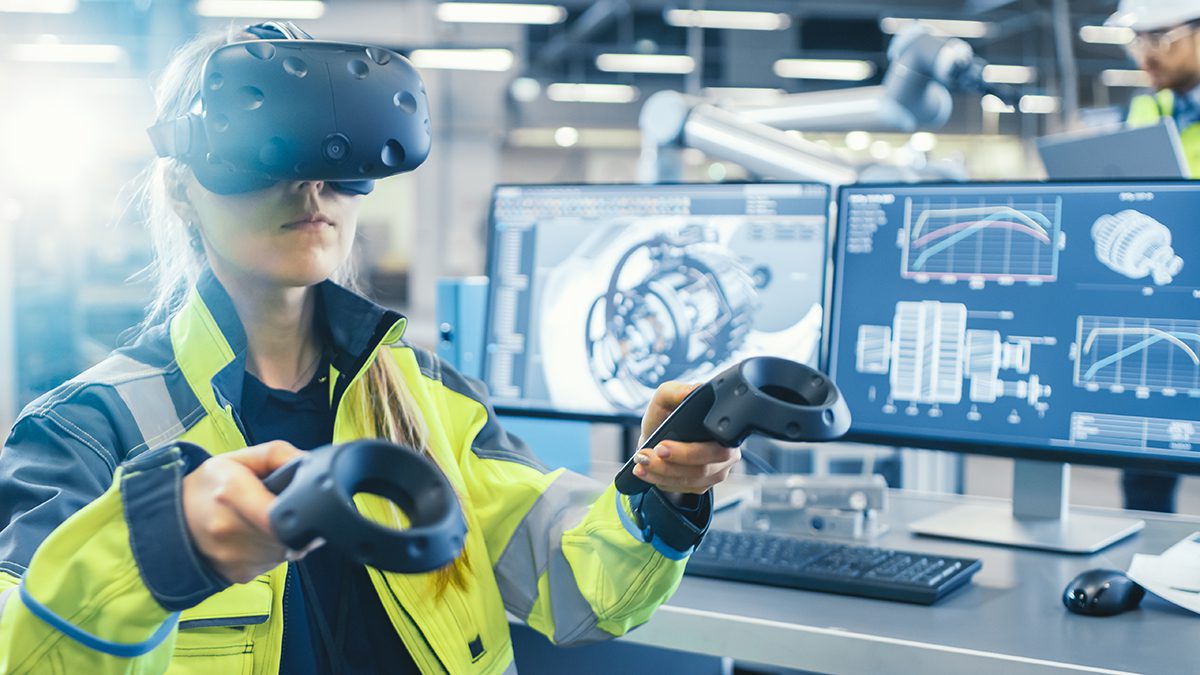 Although VR can be highly beneficial at many stages of the recruitment process, Christian from HR-ON emphasizes that VR could not replace the job interview itself, because human interaction does not work as well through the screen. When people talk together, they read each other's body language, which can be challenging through a computer. When we interact via technology, the brain has to process technological errors, such as delays. We cannot replace true human interaction. People are the most important part of recruitment. Therefore, HR-ON's aim is to use VR technology to put even more of a focus on people, not to replace them.
HR-ON's future use of VR
At Work-Live-Stay's event, Christian highlighted how VR could be used as a virtual space where you can work dynamically with your candidates, and with recruitment data. Imagine that you put on your VR glasses and are placed in a room where there is information spread out on the walls about various candidates. Here you are able to move the information around, sort it, and eventually spot connections and patterns in the data. This kind of candidate management and data analysis can be a challenge on a regular computer screen. In addition, a virtual space where you can organize your data will help you remember where specific information is located, because the virtual environment will be remembered just like a room in your home.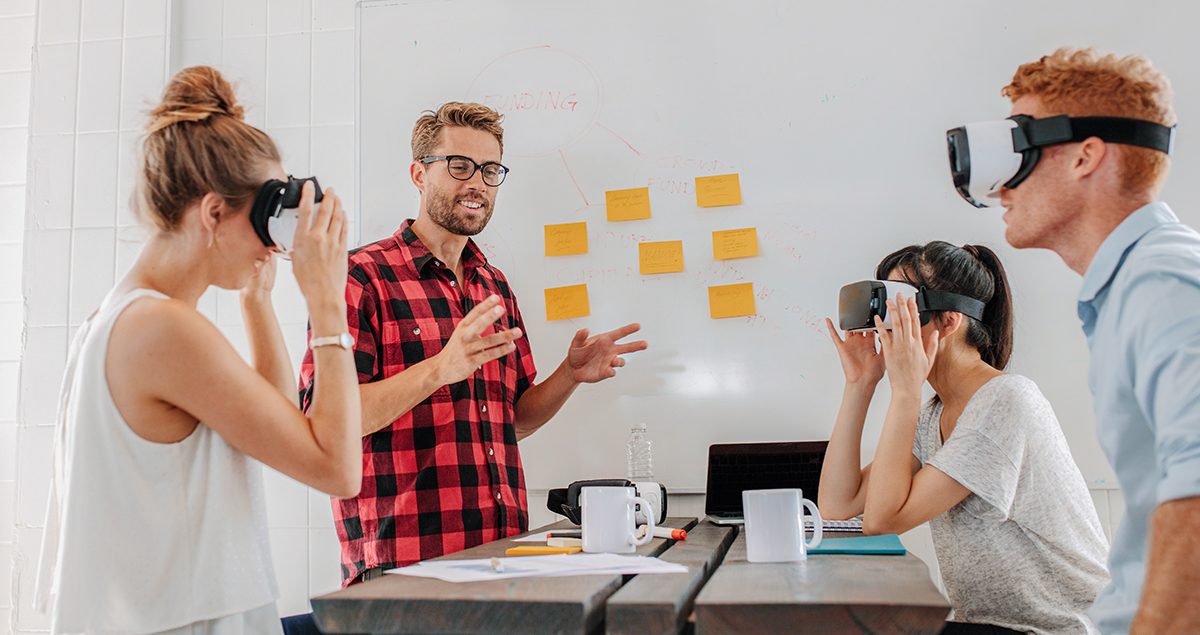 In addition, it will be possible to create a specific room for each round of recruitment, where you can give candidates an assessment. This information can be shared with other employees, so that they can also have an input in the recruitment process. This will ensure that information about candidates is organized, making the step towards finding the best candidate easier.