We have great customers
– they have great stories
As a leading provider of cloud-based HR solutions, HR-ON is trusted by brands from around the world for their HR needs. From small to large, public to private, non-profit to for-profit, HR-ON solutions are flexible and adaptable to the unique and diverse needs of any organisation.
We pride ourselves in building well-thought-out software for real people and are thrilled to be building relationships with so many great companies. But don't just take our word for it. Our customers are our greatest advocates and have great stories to tell about how HR-ON has helped transform their business. Read, watch and get a feel for what HR-ON is all about!
What our customers say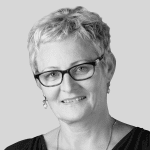 HR-ON is the only product suite we need for managing all of our HR processes. It was quick and easy to get up and running, integrated with our existing tools, and helped improve our organizational productivity.
Kirsten Markvardsen
- HR- og Personalechef, Odsherred Kommune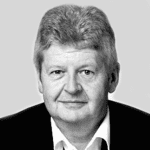 HR-ON has provided me with more than just a recruitment system. We have also gained a professional partner who understands our company's needs and goes above and beyond to help us better serve our customers.
Michael Folmann
- Direktør, Effektiv Rekruttering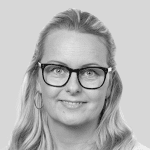 With HR-ON Recruit, we have gained more insight into our recruiting process and have been able to make improvements on key metrics like decreasing our time to fill.
Kristine Axelsen
- Personal Assistant & Rekruttering, IT Relations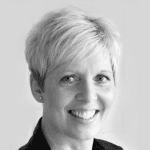 Using HR-ON has resulted in a more structured and manageable recruitment process helping us fulfill our company needs. The system is easy to apply, required no extra training, and the team always provides great service and support.
Helle Danekilde
- HR-ansvarlig, Moe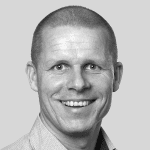 HR-ON support gets five out of five stars! We appreciate knowing that even on a busy day, they listen to our needs, take our challenges seriously, and get to work on finding a solution immediately.
Claus Johansen
- HR-chef, Jutlander Bank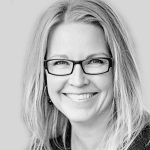 HR-ON helps us stay on top of an ever changing industry. Their innovative and GDPR compliant solutions let us save time and really focus on what counts.
Birgitte Svejstrup
- HR Partner, OK
Our clients' career pages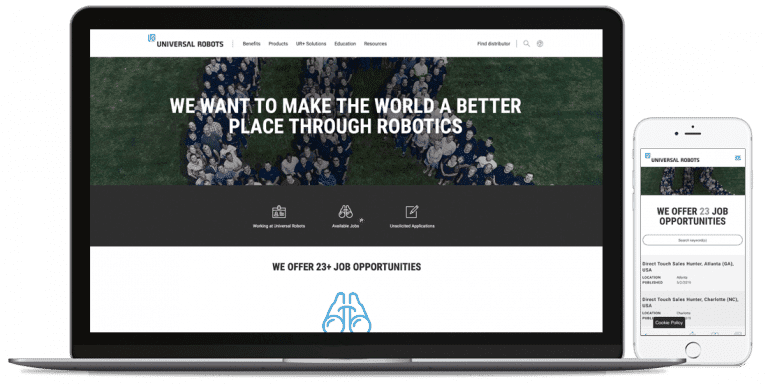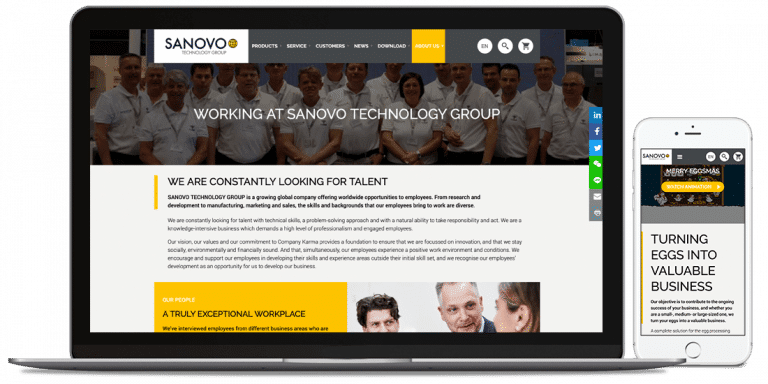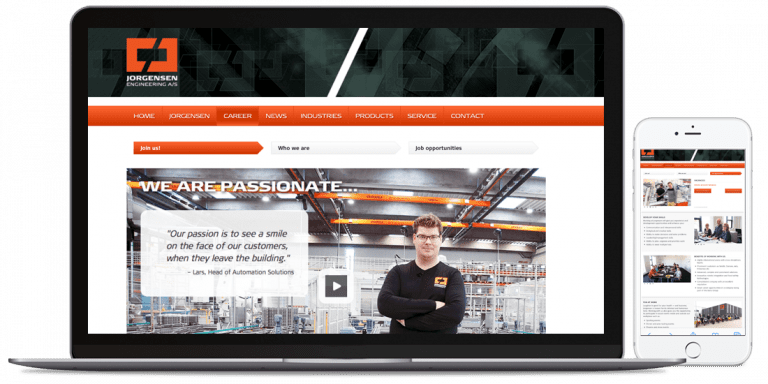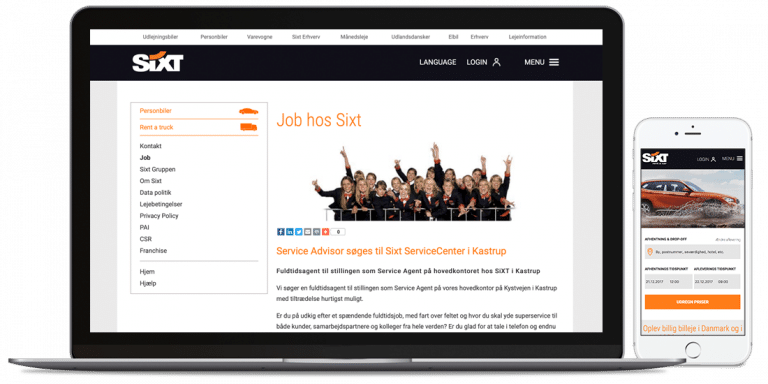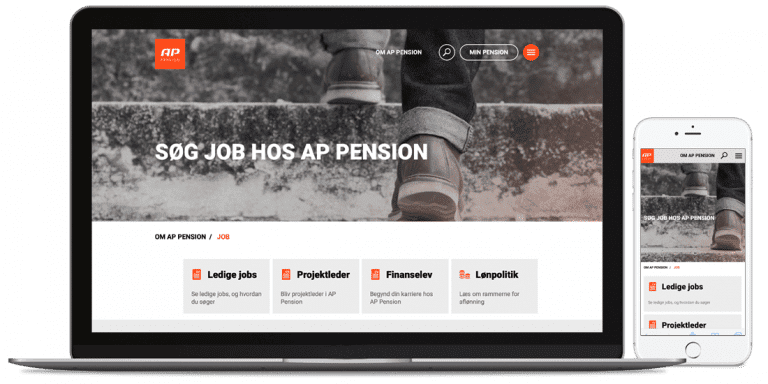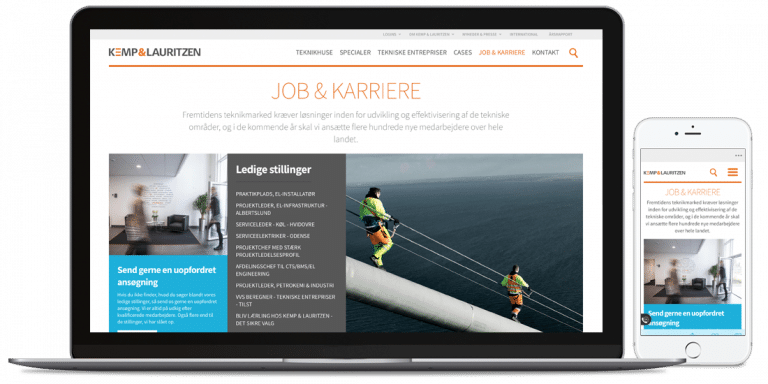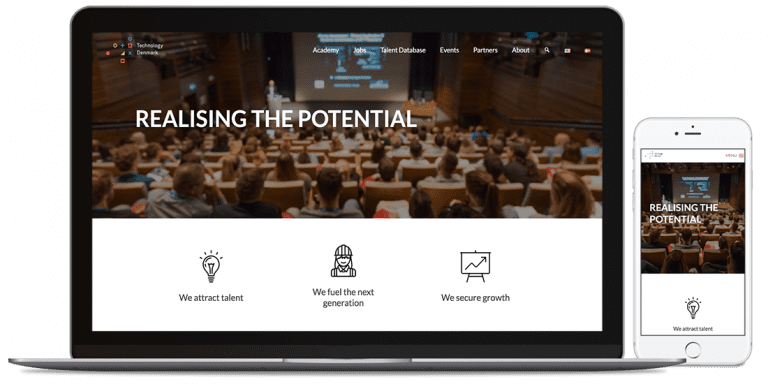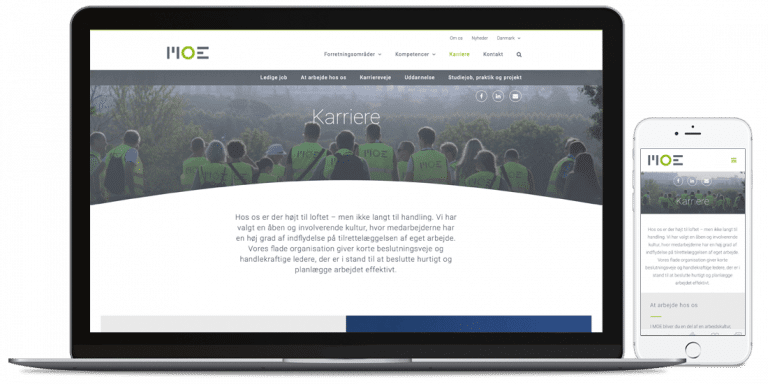 Custom designed
career site
Encourage inbound applicants while increasing brand visibility
HR-ON provides you with a personalized career page that is tailored to fit the graphic identity of your company. From brand colors to hero images, we help you express your company's unique personality and give applicants the opportunity to put a face to your name.
All aspects of the application process, from job posting to candidate submission, are customizable and integrated into the site so the applicant remains on your website through the entire process.
Grow with HR-ON
We're committed to your success! Our intuitive software, friendly support team and affordable pricing makes it easy to start optimizing your HR department today and join the thousands of companies already using HR-ON to grow their business.
Some of our wonderful clients