Value-based Management Approach
AT HR-ON, employees have the freedom to manage their own working time. This means unlimited holiday and parental leave, as well as full flexibility regarding working hours and remote working.
Our manifesto outlines a forward-thinking approach to working life, shifting focus from time to results, from control to trust, and from hierarchy to open dialogue. We call this approach value-based management because it is based on trust and a shared set of values.
Download the slides from Ali's Keynote at HRtechX!
Ali E. Cevik shared his experiences and visions of HR-ON's Employee Manifesto at HRtechX. What requirements does it place on employees when they manage their own working hours, holidays and leave? And is there a need for management at all?
Employee Manifesto
1. Introduction
This Employee Manifesto has been created by HR-ON's employees and leadership. It is designed to be a dynamic document, which replaces the traditional employee handbook. The manifest reflects HR-ON's company mission and vision, as well as the shared values and procedures and policies which outline life as an employee at HR-ON.
HR-ON's leadership and employees have together created this new employee manifesto.
HR-ON's internal policies and guidelines regarding, for example, working times, holiday and absence, parental leave, illness, etc., are determined by relevant laws and regulations. Our employee manifesto is a superstructure, which defines HR-ON's specific approach to the aforementioned topics within the given legal framework.
The current legislation for the labour market is based on the norms and frameworks of the industrial sector, and is therefore not perfectly suited to the needs of a modern IT company, such as HR-ON.
This is why we have defined our own policies and guidelines, which replace notions such as control, time and sanctions with trust and shared values and vision.
We therefore have unlimited and flexible working hours, holiday, child sick days, parental leave, etc. Everything is managed by the individual teams at HR-ON, and there are no set limits to the amount of leave taken for such situations, as long as it is arranged according to our shared mission and values. We call it the value-based management approach.
In fact, value-based self-management has already been in practice at HR-ON for several years, as an informal aspect of the corporate culture. With this Employee Manifesto, we formalise this approach and in doing so further define it.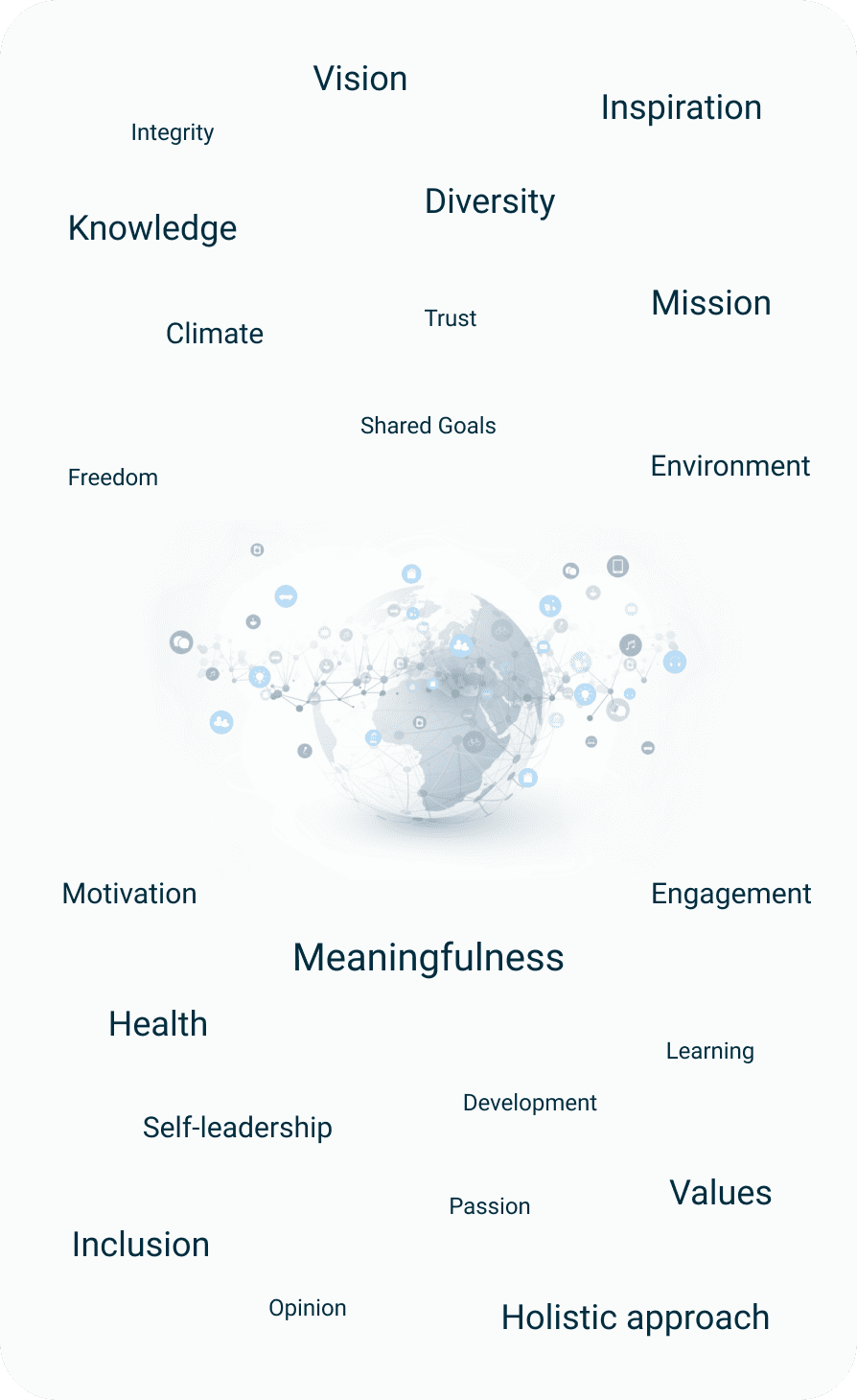 Value-based management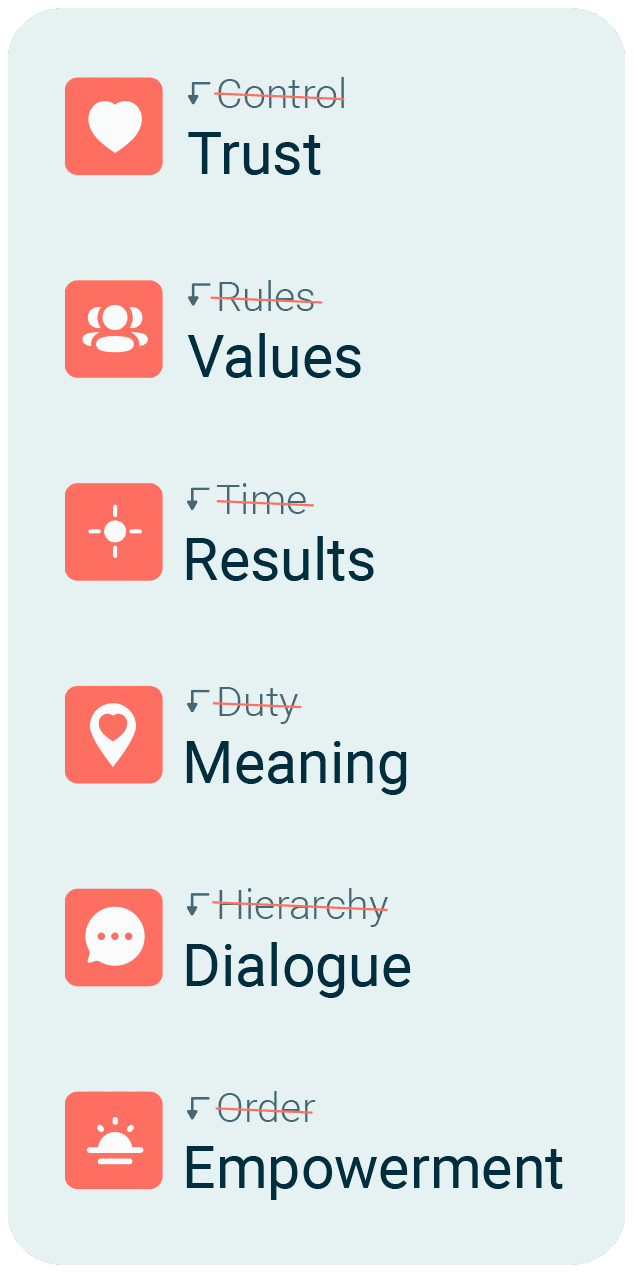 2. HR-ON's Story
"From Shepherd to Software CEO". More than just a catchy title, this describes the inspirational journey of HR-ON's founder and director, Ali E. Cevik, who started out as a shepherd on the Anatolian plateau.
After relocating to Denmark, Ali gained a master's degree in Russian language and economics, and his career took a new turn as an international adviser to the UN, the EU and the World Bank. In addition, as a career coach, Ali worked in collaboration with COWI and Rambøll to help professionals upgrade their own careers with international jobs.
In 2012, with years of experience in HR and organisational development, he founded the HR tech company HR-ON, a successful startup which has received recognition in the form of three Børsen Gazelle awards, the EY Entrepreneur of the Year Award and an official partnership with LinkedIn.
Today, the company consists of a diverse team of around 50 employees, who together develop innovative HR solutions from the head office in Odense, as well as offices in Silkeborg og Malmø. HR-ON's employees come from a variety of backgrounds, and bring experience from different sectors, ranging from professional football to primary school education.
With the head office based in the heart of Denmark, HR-ON is well-positioned and on-track to becoming an international player in the HR tech world.
3. Mission and vision
Mission and vision:
With HR-ON the employees and leadership want to create a sustainable company where diversity, creativity, innovation and entrepreneurship come together in the development of global SaaS solutions for HR which help unleash people's full potential.
4. Shared values
HR-ON's approach to leadership is value-based, with the basic principle that everything we do is based on a set of shared values. This manifesto is an internal communication tool for current and future employees, as well as a message to the outside world about what HR-ON stands for.
Therefore, it is important that the content is clear and comprehensible for all. Moreover it is crucial that these values are practiced daily by employees at HR-ON and are a natural part of the company culture.
It is hard to put into words the magic which makes employees feel like a valued member of the team, in a community where one can thrive and be energised and motivated to develop. This is something unique to every company and organisation.
During the collaborative process of creating this employee manifesto, the benefits of having a flexible and open working culture, as is outlined in this document, have become even more apparent. The task has therefore largely involved describing what we are already doing on a daily basis.
Below are the main values which govern our actions, decisions and relationships at HR-ON. Over time, we will add to this list and give examples to further clarify these values to employees and also people outside the company.
Sense of security
Respect
Trust
Environment and sustainability
Creativity and innovation
Holistic approach
Diversity and inclusion
Flexibility
Professional development
5. Working hours and remote work
Working hours and remote working are organised on an individual team basis. The important thing is that the company's operations are handled in an efficient and appropriate manner, and that agreements made with our customers and with other teams internally are respected and maintained. In addition, continuous development of HR-ON as a company is crucial.
We work together with a focus on trust, flexibility and understanding that we are in different stages of life and therefore have different needs. Professionals with young children may at times require a later start time than others. Some people work most effectively in the morning, others in the afternoon or evening. By allowing space for diversity in our working culture, we create an open space where people are not only seen as employees, but also as people.
At HR-ON, all permanent employees are paid on the basis of 37 hours of work per week, but some will at times work more and others less. The important thing is that tasks are completed, deadlines are met, and that individual employees are not overworked. Employees should, for the majority of the time, feel inspired and motivated by their work. At times when this is not the case, all employees have a responsibility to support each other.
An employee with a working week of 20 hours can feel overworked if requirements and tasks are not clearly defined or if expectations exceed the employee's abilities. Contrastingly, an employee working more than 37 hours in a week can feel inspired and energised if tasks are clear and achievable.
This approach to working hours and remote working requires a high level of trust and respect for each other, and is based on a working environment in which we take responsibility for our colleagues. Roles and tasks must be clearly defined and communicated, and leadership has the responsibility to ensure that every employee has a sensible and healthy work-life balance.
In short, we have shifted the focus from time to results, and from control to trust.
6. Holidays and leave
Holidays and leave are also managed on an individual team basis, with our shared goals, values and vision in mind.
Every employee is by law entitled to five weeks of holiday per year. However, we appreciate that some people may need more. It is the responsibility of each team to plan and manage holidays within the team, ensuring that pre-agreed deadlines are met and tasks completed.
This flexibility in relation to holidays is completely in-line with the principles regarding working hours and absence.
All holidays are paid.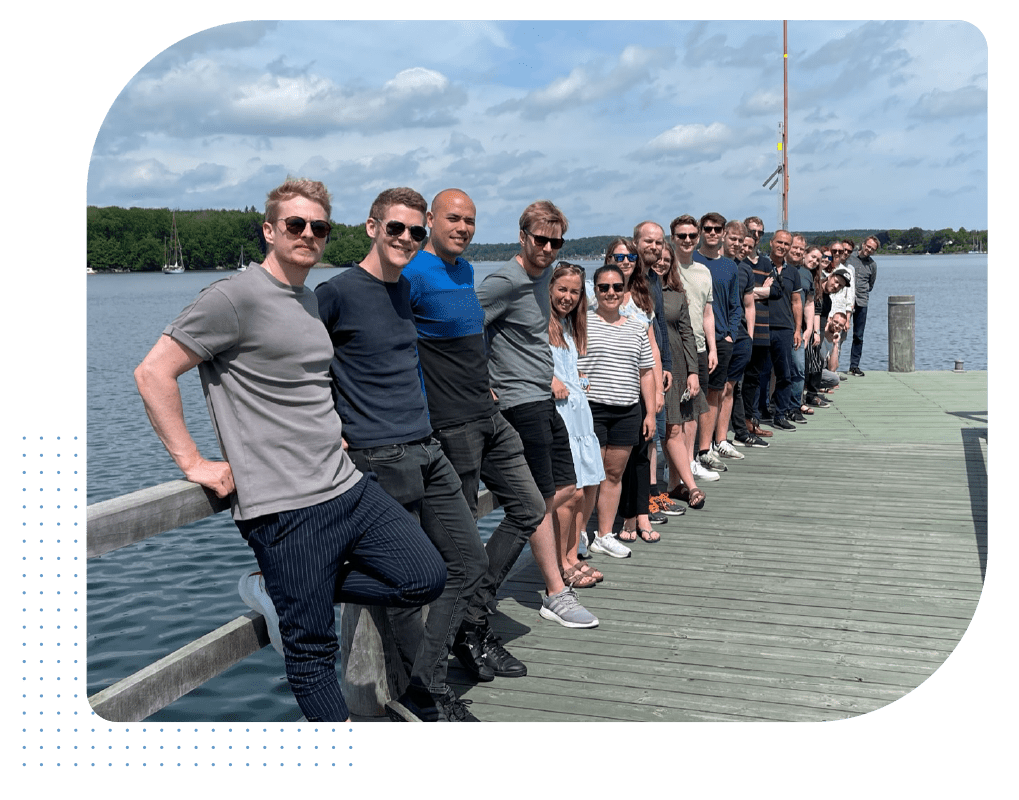 As previously stated, permanent employees at HR-ON are given responsibility to manage their own time and absence. It is important to note that we do not consider all absence as non-working time. For practical purposes internally, it is merely necessary to inform colleagues when one is not available.
If an employee is not available for a long period of time and to an extent that it has consequences for the completion of agreed tasks and deadlines, this must be communicated and coordinated within the employee's team so that responsibilities can be delegated, if necessary.
7. Parental leave and child sick days
For parental leave and child sick days, the same principles apply as defined in the sections above on working hours, holidays and absences.
HR-ON employees are entitled to all the minimum rights defined by the Danish Labour Market Act. Furthermore, at HR-ON the option is available for employees to take additional parental leave, absence or time off to care for a sick child. Leave is managed by individual teams in consultation with the leadership, and in conjunction with the company's overall mission, vision and values.
HR-ON employees are entitled to an unlimited number of child sick days.
Employees who have a sick child must report this to their team and other employees at HR-ON via the company's agreed communication channel. If possible, employees can work in full or part from home. Employees receive full salary regardless of the circumstances or the number of days taken to care for a sick child.
8. Co-ownership
The most important driving force at HR-ON is the employees themselves. They are the key to creating our company's success. They create, market, sell and perfect our products which provide value to thousands of users every day.
Value-based self-management is an important prerequisite for creating a good working environment with an optimal framework for development, innovation, flexibility and well-being.
An equally important prerequisite to the community values on which our company is built, is the distribution of the financial gain we achieve together.
Therefore, all permanent employees are entitled to participate in HR-ON's share subscription program, a so-called warrant program which gives employees subscription rights to shares in the company. This gives employees a share in the financial gain which is achieved together by the company.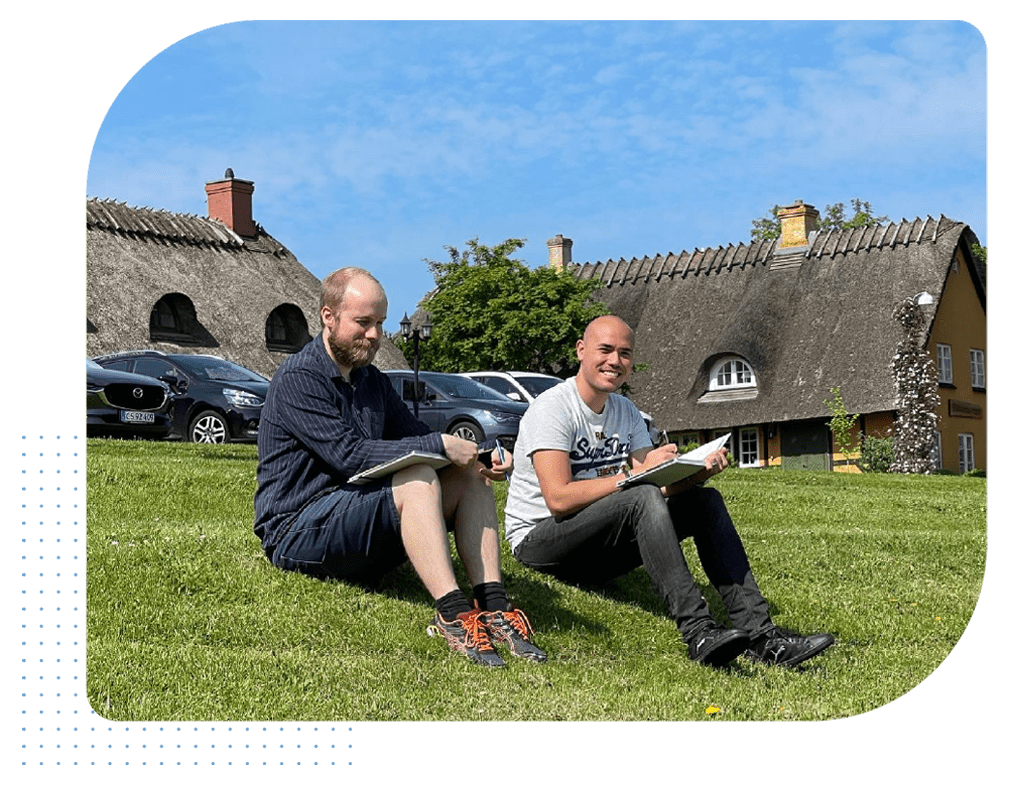 Media Coverage & Knowledge Base
HR-ON's Employee Manifesto and new value-based management approach has attracted a lot of media attention, with both local and national media coverage.
Click here to access all the articles, podcast, and TV appearances, that there has been about HR-ON Employee Manifesto.