HR-ON Staff
From Onboarding to Offboarding and everything in-between.
Make important decisions faster. From onboarding to offboarding, and everything in between, HR-ON Staff is a powerful and intuitive tool that is designed to make life easier by managing all of your HR staffing processes in one place.
With easy to navigate dashboards, drag-and-drop builders, and smart integrations, you are up and running in minutes and ready to start optimizing the processes that shape your organization. Define your workflows just once, then sit back and enjoy benefits such as faster employee onboarding, better employee integration, and more time for what counts, your people.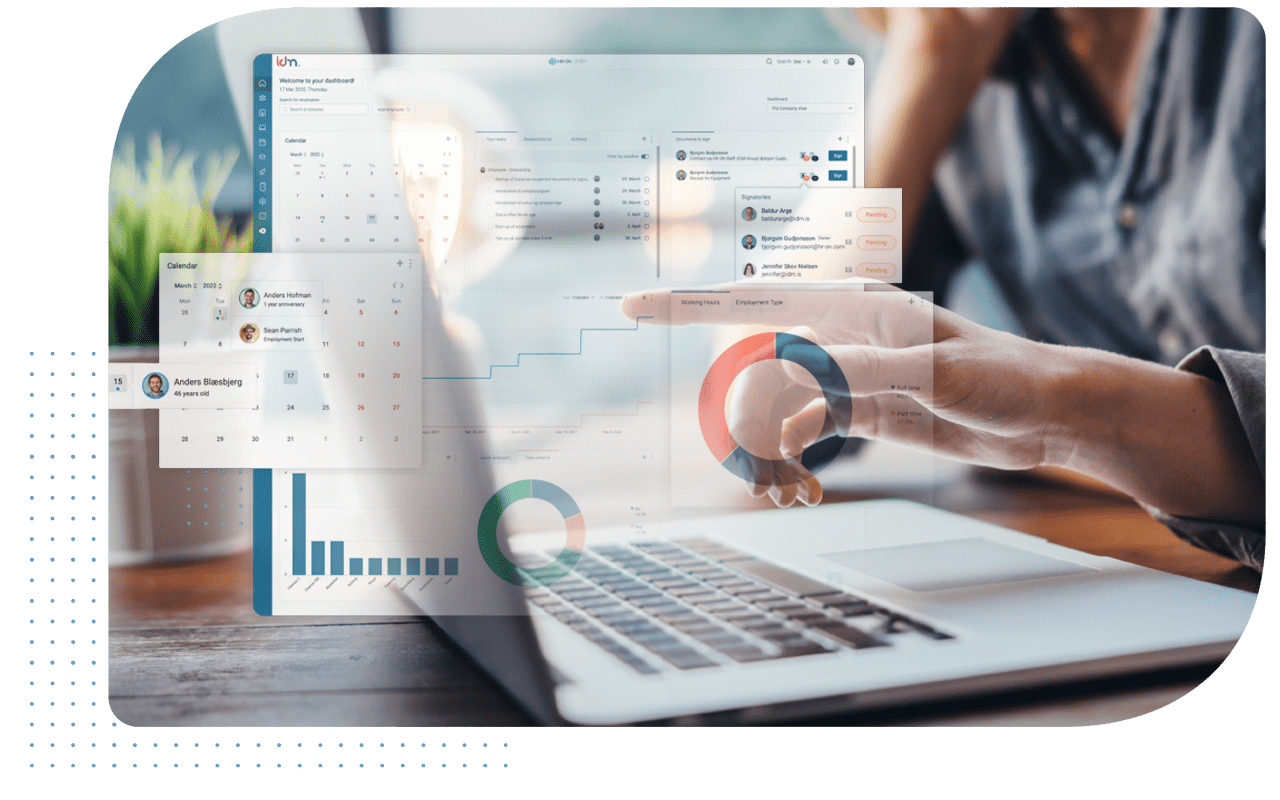 Smart & Flexible
All of your employee data and HR processes in one, secure place
Ready-made and customizable dashboards and reporting
Integrates with existing enterprise, productivity, and HR-specific tools
Cloud-based for easy access anywhere at anytime
GDPR compliant with data reporting capabilities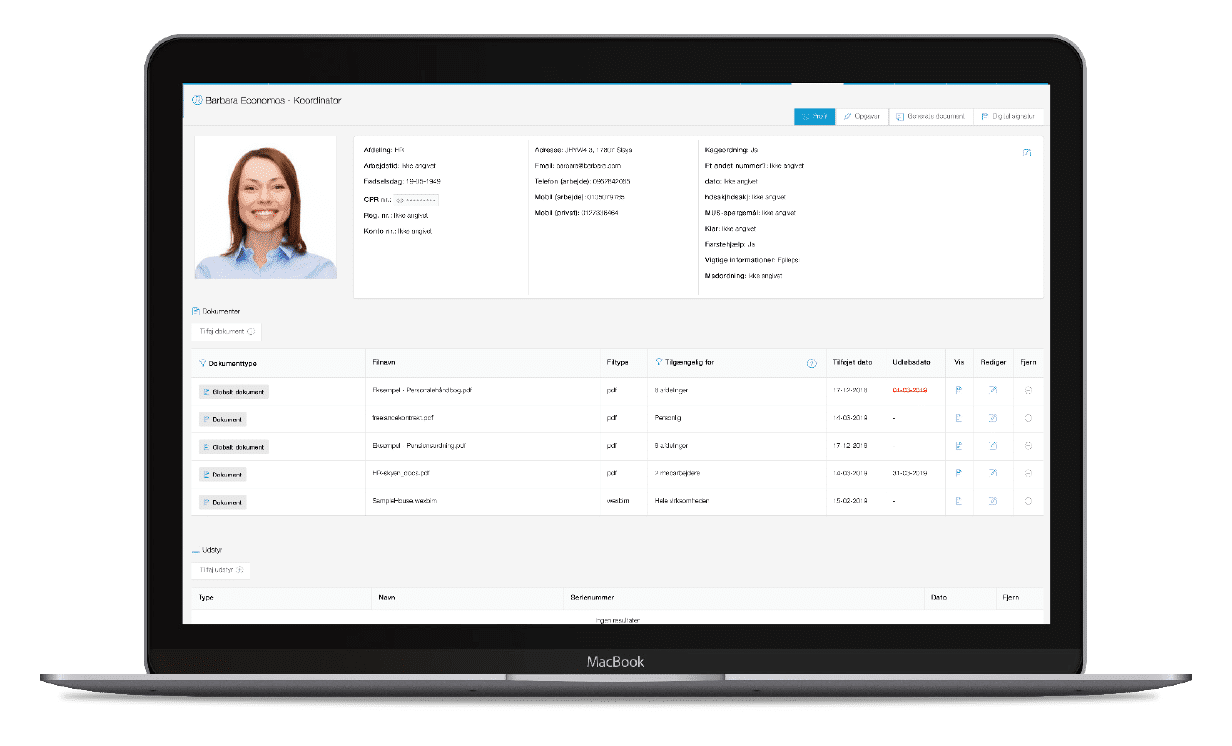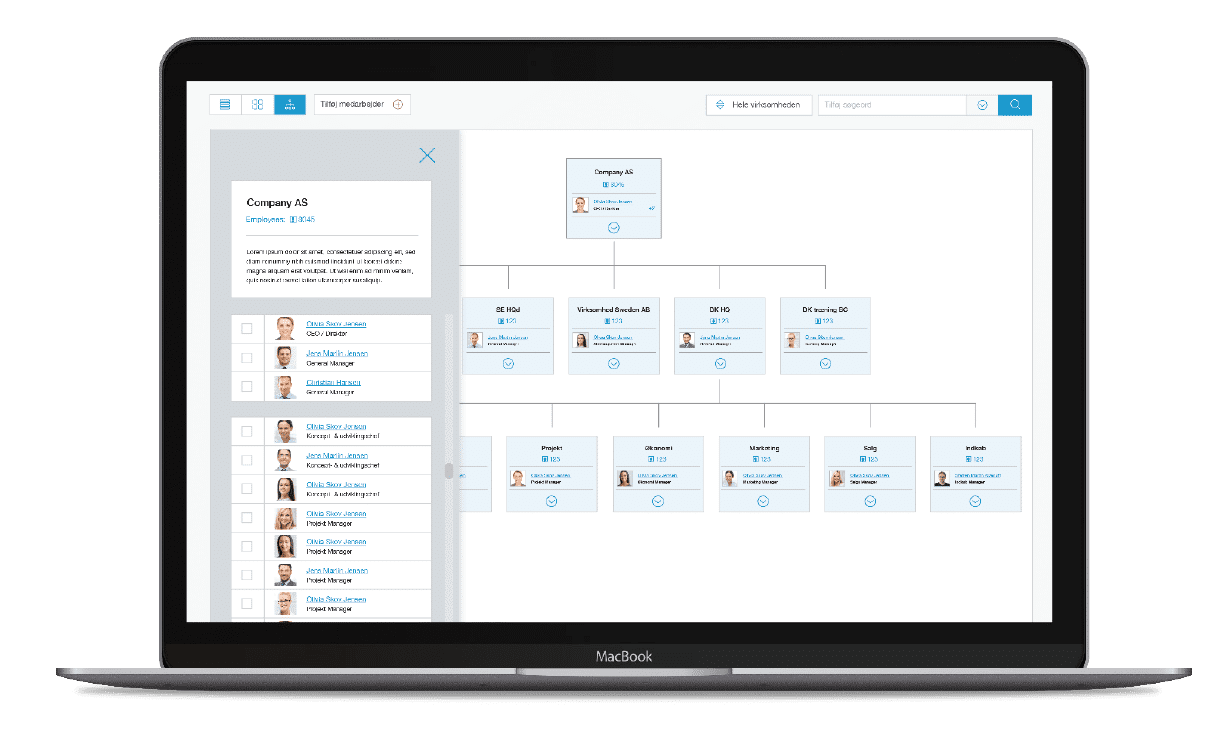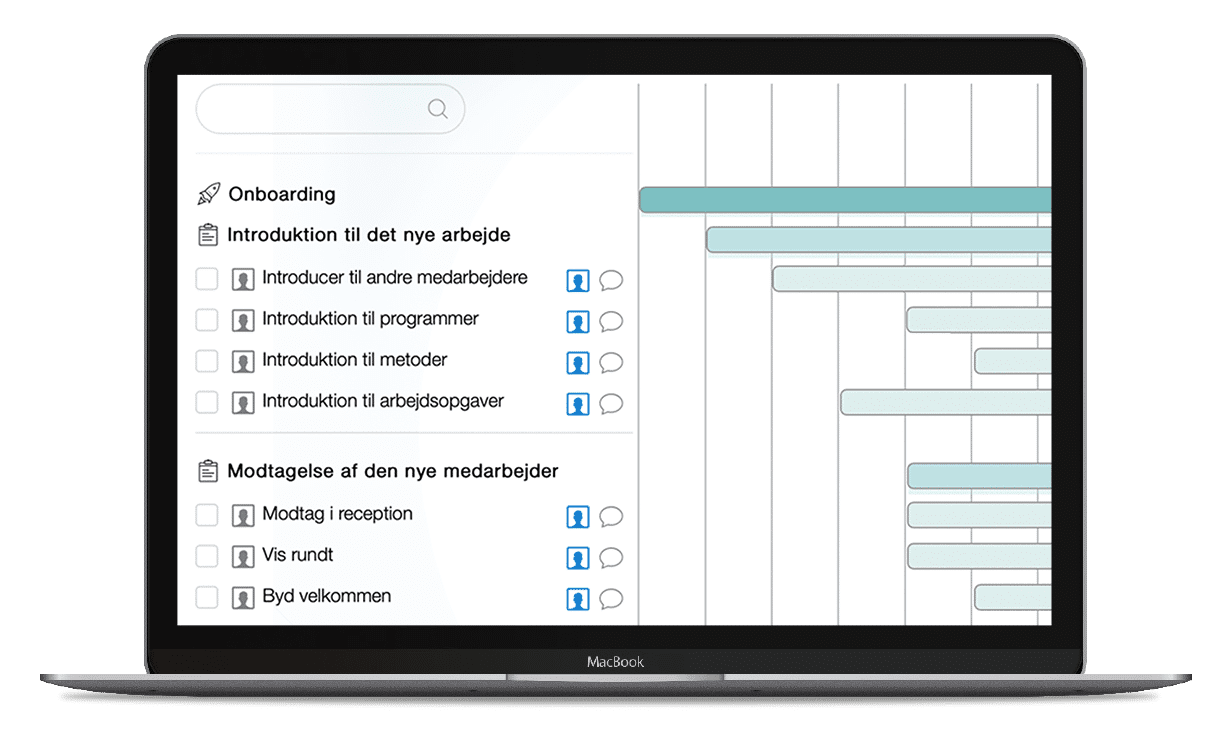 You get a full visual overview of your processes, projects and tasks and can take a task from the overview itself and place it exactly where it should be, or pull the bar to indicate the length of the task. All changes are displayed visually, as the system keeps track of the coherence and prerequisites of the tasks.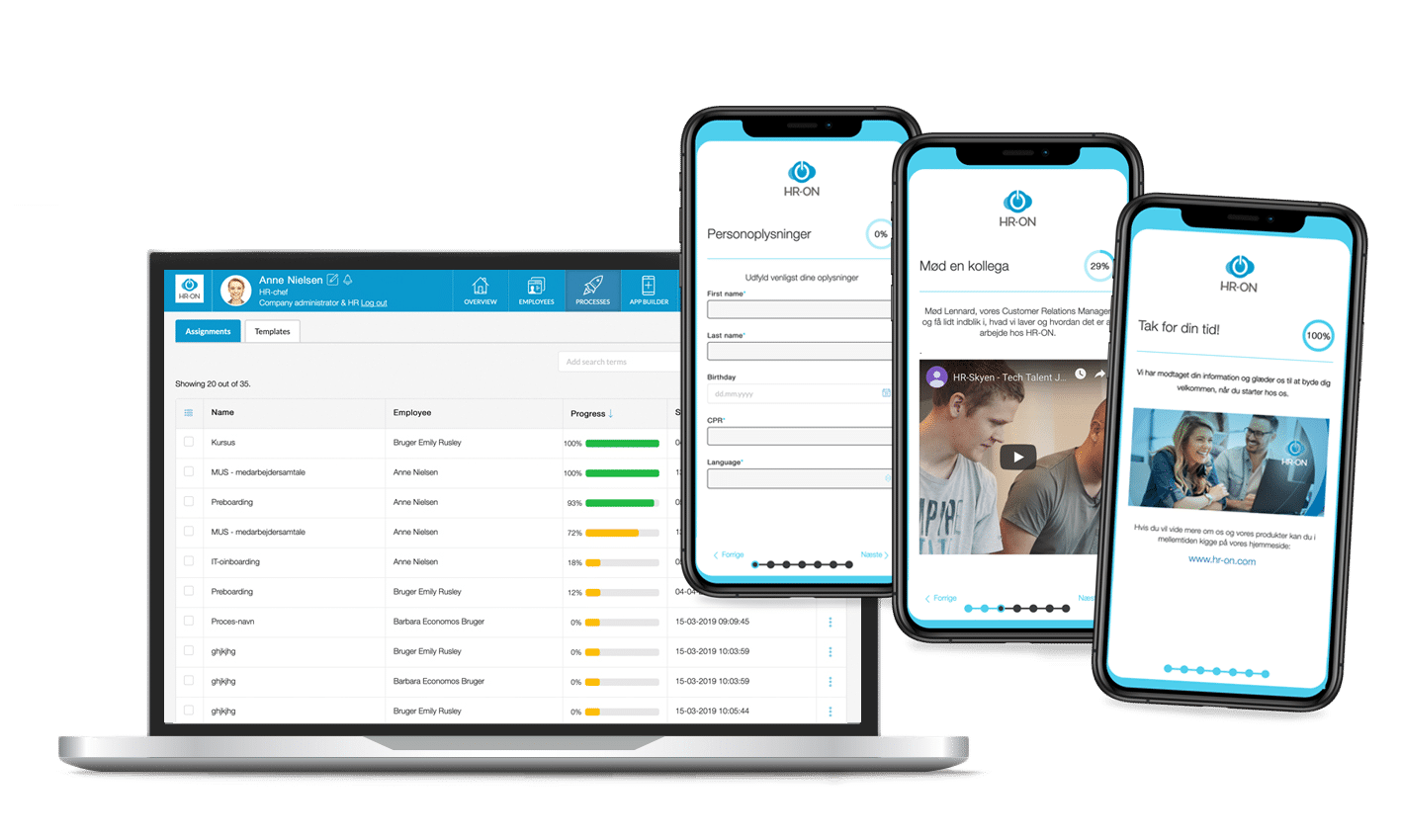 Make your own design
Customize your own app. Start with the ready-made example that comes with the system, or start from scratch.
Add any content you want
Whatever Information you need for the system, general questions you may have for the employee, Files they need to read, Videos they need to watch, PopQuizzes and much more can be added with only a few clicks.
Customise the design and look
Choose the colors and logos to suit your company's identity. Change backgrounds, fonts, colours, and effect colours to your liking – and if you change your mind, the design can be changed just as quickly.
Measure the effect
Get a clear visual overview of what employees answer to the various questions. Choose from a graphical view with a pie or bar chart and see the answers given in percentages.