HR-ON Recruit
Let HR-ON put your mind at ease, with our E-recruitment software, hiring is a breeze.
Attract & hire great employees with less effort using e-recruitment. From posting jobs to extending offers, HR-ON Recruit is a powerful and intuitive tool, designed to make life easier by managing all your recruitment-related tasks in one place.
E-recruitment software with easy-to-navigate dashboards and smart integrations. You always have a clear overview of where candidates are in your pipeline and next steps. Share thoughts, feedback, and documents between team members with ease.
Custom designed
e-recruitment career site
Encourage inbound applicants while increasing brand visibility with e-recruitment.
HR-ON provides you with a personalized career page, tailored to fit the graphic identity of your company. With your brand colors and best company images, you get to express your company's unique personality. And applicants get the opportunity to put a face to your name.
We have integrated all aspects of the application process, from job posting to candidate submission. And we've made it all customizable. The applicant stays on your website throughout the entire application process.
Handling of applications with e-recruitment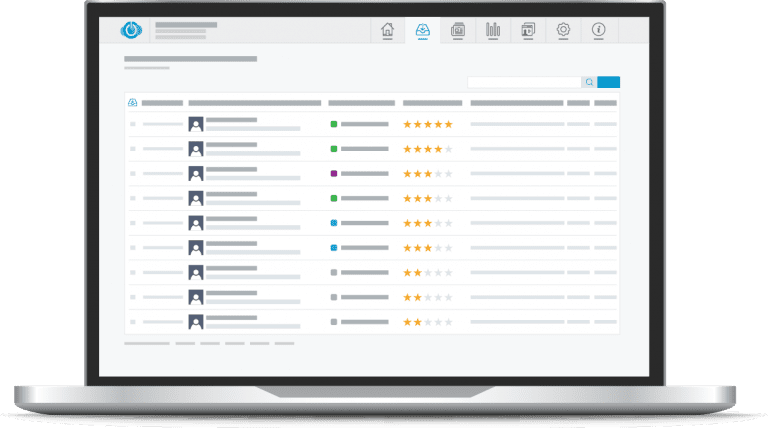 The new video feature is simple and easy to use. When a company selects a candidate for an interview, they simply need to check a box to indicate that the job interview will take place online.
Soon afterwards, the candidate receives an email. In the mail – in addition to the usual details such as the date and time of the conversation – a link also appears. Therefore the candidate and the recruiting staff just have to click on the link to start the conversation. Neither the candidate nor the employee needs to download any programs – it all takes place directly in your browser.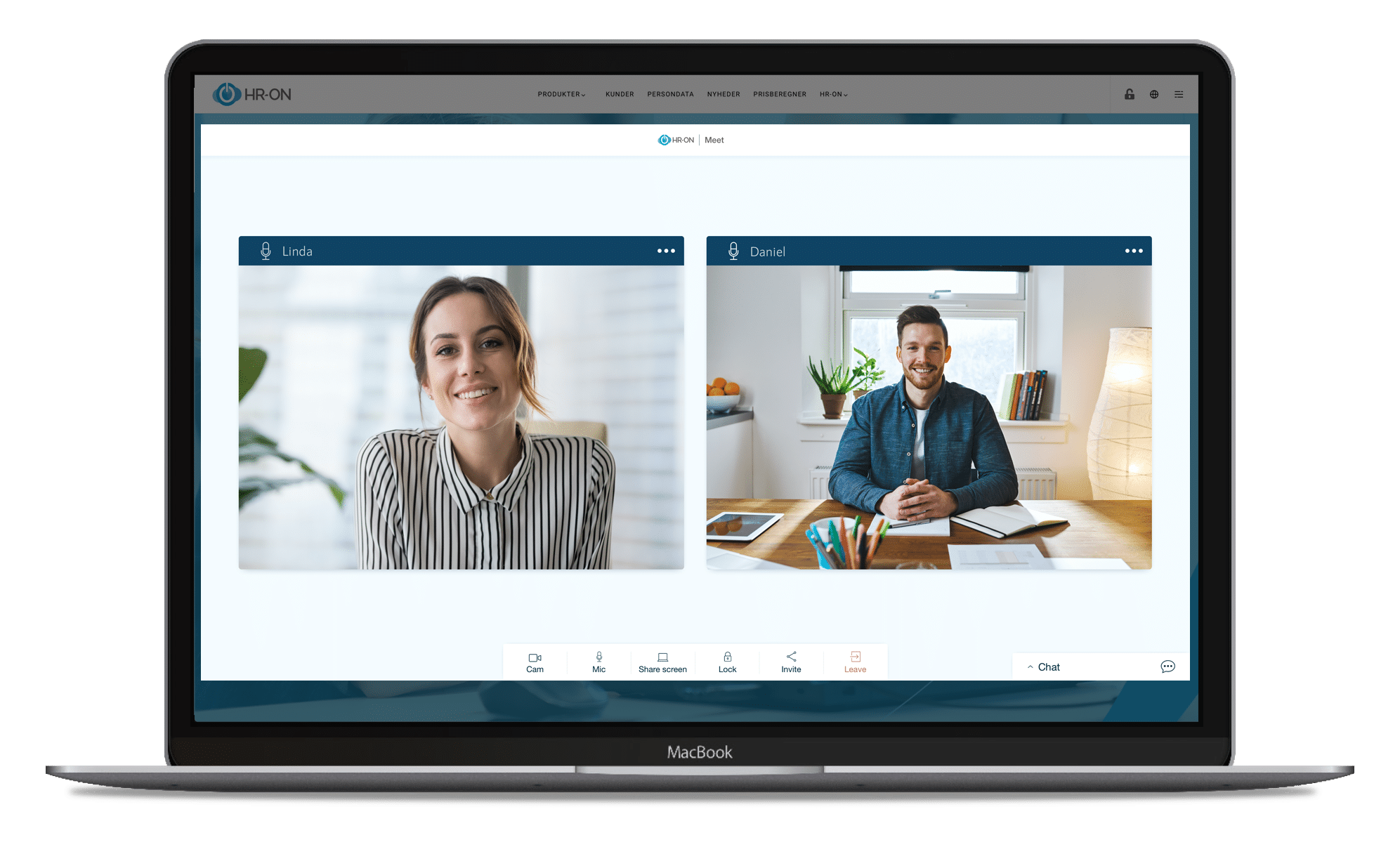 Full overview of your recruitment process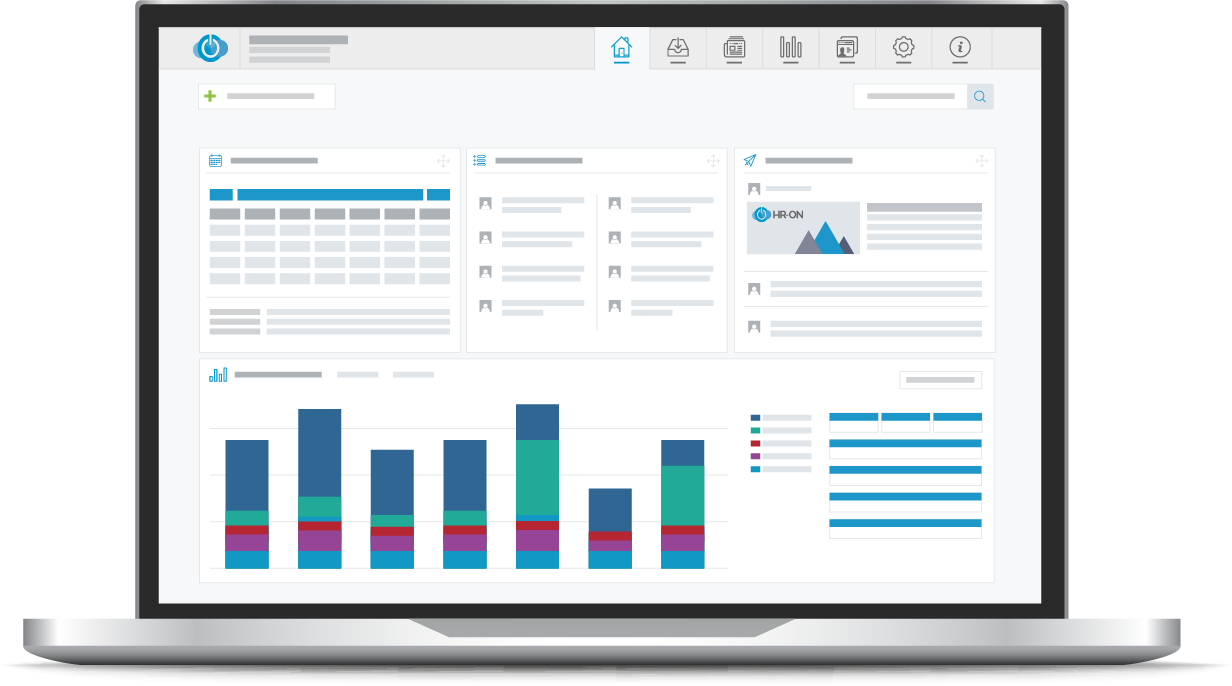 Other e-recruitment features & benefits
Calendar integration
GDPR
Free support
Export to PDF or Excel
Social Media
Digital signature
Video applications
Calendar integration
Control your appointments at any time from anywhere
Do you get your daily overview from your calendar and Outlook?
Then HR-ON e-recruitment can be integrated with your system.
While you can manage all appointments directly in HR-ON Recruit, many users choose to drag system notifications and deadlines into another unified calendar system.
HR-ON can be set up, so that calendar content is forwarded in a general file format that can be read by most calendar systems such as Outlook and Google calendar.
For the IT savvy, it is worth mentioning, that these are ICS files.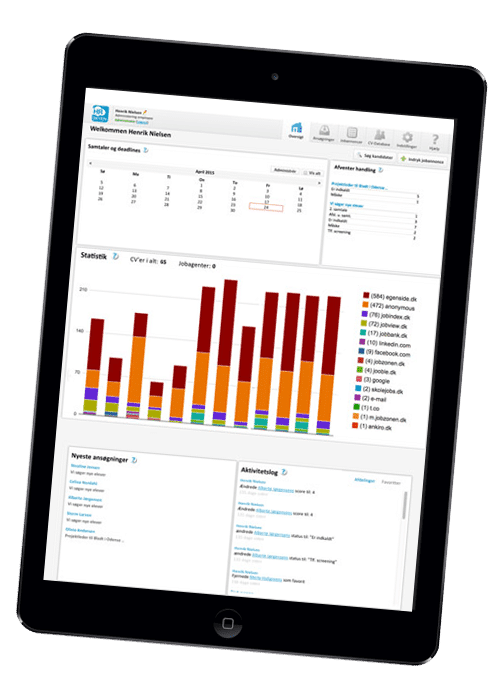 GDPR
Overview of personal data with HR-ON Recruit
HR-ON Recruit automatically secures your e-recruitment in compliance with current and future data legislation, including GDPR.
In order to comply with the EU Personal Data Regulation GDPR, it is crucial that you have an overview of the personal data that comes into your e-recruitment system. You have to ensure that it is properly processed and that you can document the entire process.
This is virtually impossible if you receive applications by mail.
With HR-ON Recruit you are automatically secured in compliance with all data security rules.
Read our articles, watch video clips and try our Risk Calculator for GDPR on our page about personal data.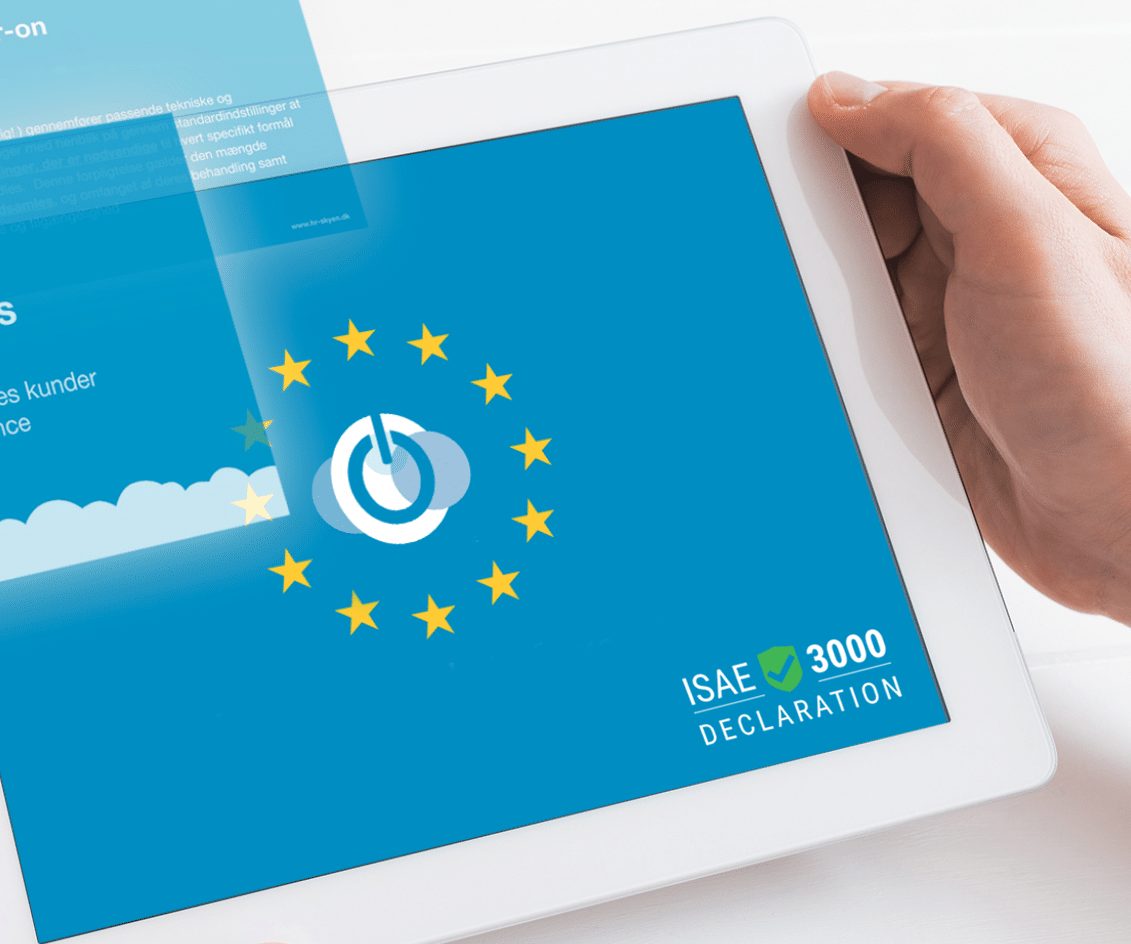 Free support
We are here to make your recruitment easier
At HR-ON you can expect no less than great – and free – custumer support.
An affordable e-recruitment system should not come with expensive extras. That is why, you do not have to pay for support with HR-ON. Our free support is available during normal office hours. Our friendly and helpful support staff are all located in our head office here in Odense.
You are always very welcome to call 71 99 07 66 or write to support@hr-on.com if you require further help, or if you have a general question about the system.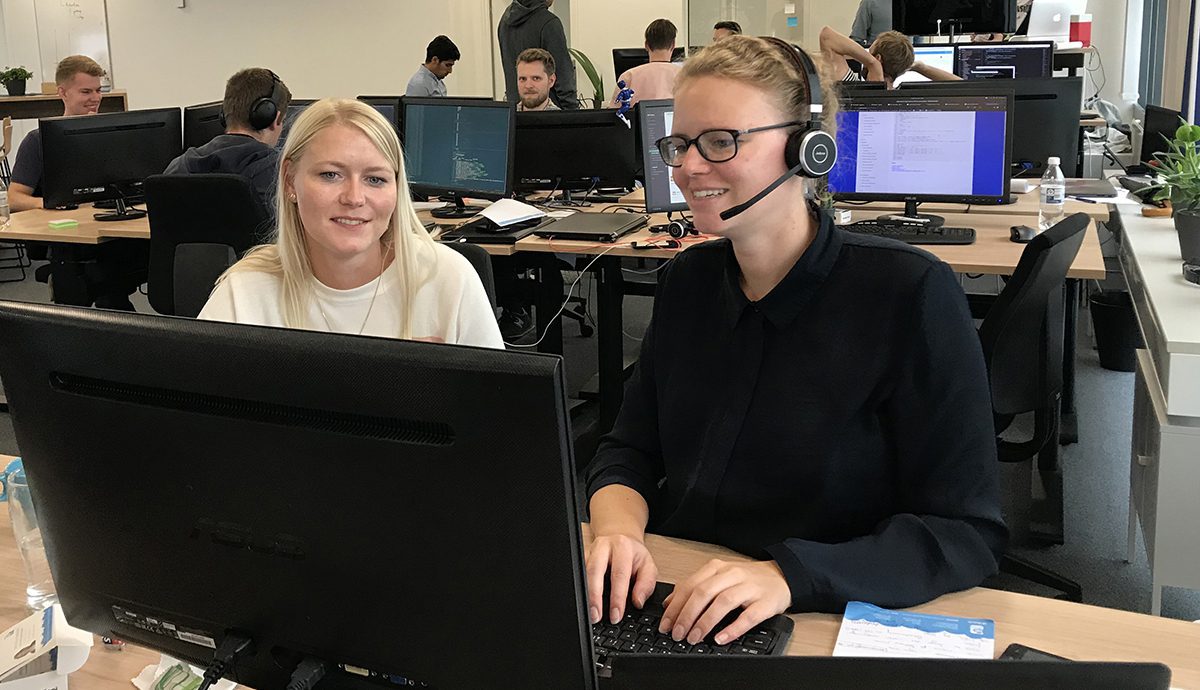 Export to PDF or Excel
Easy overview with HR-ON Recruit
HR-ON Recruit is an e-recruitment system and it is generally not necessary to print anything or send any e-mail outside the system, but … sometimes it is also nice to have a piece of paper in your hand or to send a pdf with an overview of selected candidates.
Therefore, it is of course also an option in HR-ON Recruit.
You simply select your candidates and, like everything else in the system, you can customize which information you want included in your overview.
Create reports in PDF or export data to Excel – for example selected candidates, notes, evaluations.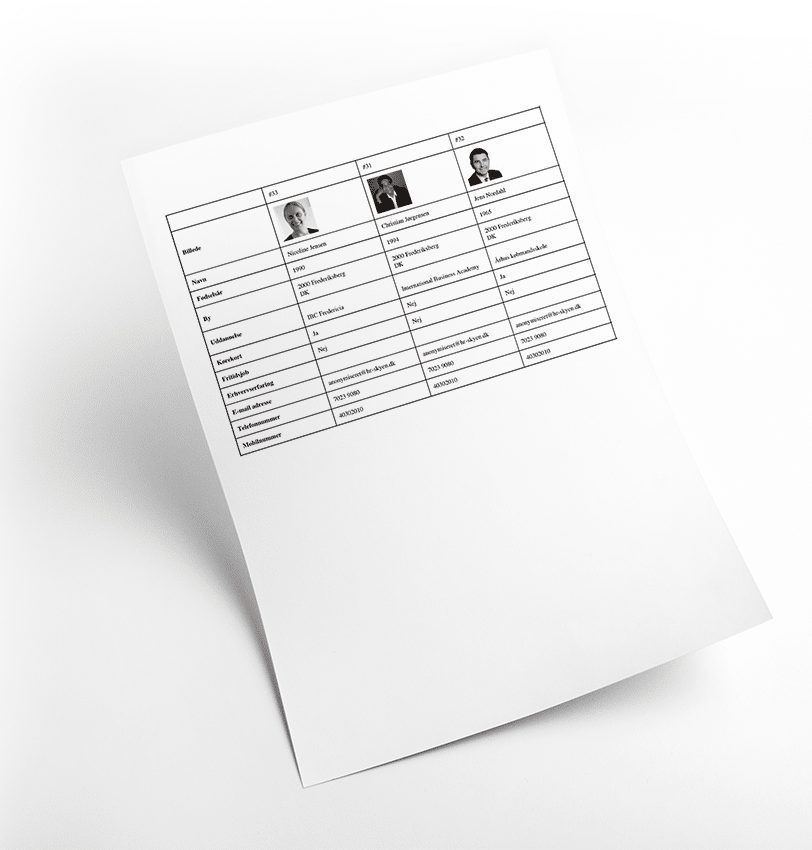 Social Media
"Share the love" and find the right employee
Social media is an important tool in the search for new employees, with updates or sponsored posts.
With HR-ON you can share and publish vacant positions on Facebook, Twitter and LinkedIn directly from the system. It is an effective way to inform the company's followers about new job openings. Any changes made in your original job opening will automatically transfer to external publication platforms.
With sponsored posts, the HR cloud brings an audience profile with a number of factors such as geography, interests and age, and then runs a campaign targeting that exact group.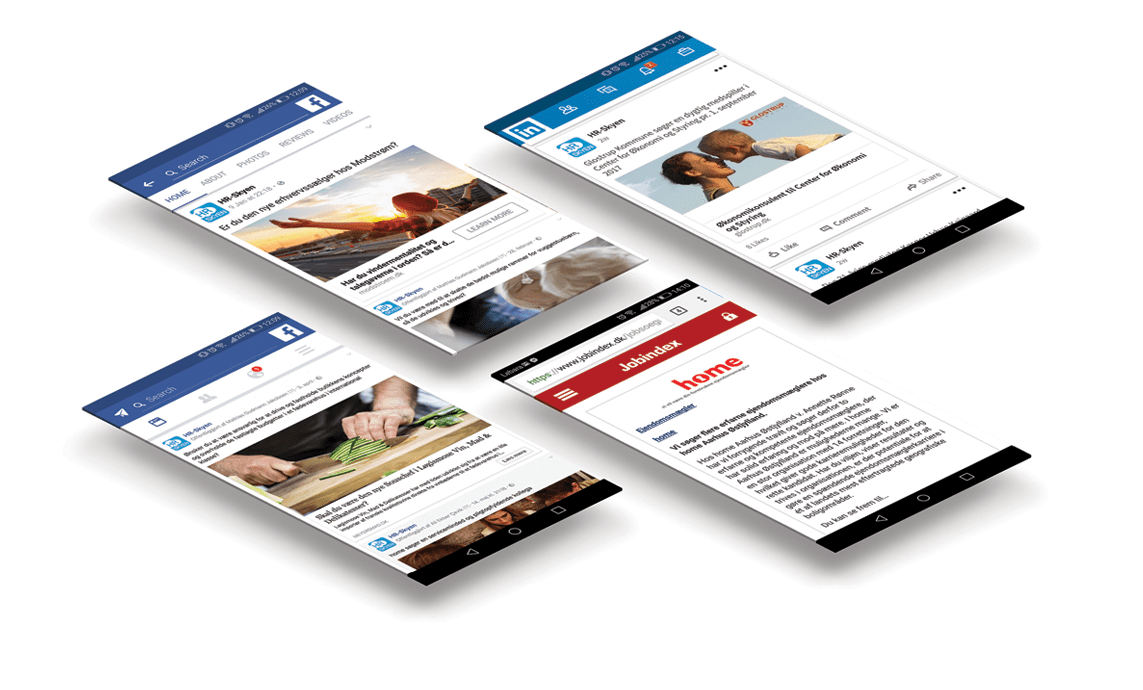 If you want to publish a job as a sponsored posts, all you have to do, is put a check-mark while creating it. The HR-ON e-recruitment system will automatically take care of the rest.
Your social media channels are not integrated in HR-ON from the start, but it is fast and easy to do. It takes 30 seconds and only requires you to log into your accounts via the HR-ON e-recruitment system. Then all it takes to share job posts on your social media is the click of a button.
It all happens directly from HR-ON, when you publish the job post, optimizing your workflow and saving you time for more important work.
If you want to further market the posts, HR-ON is happy to advise you on your setup and options so that we can ensure the best possible result for your company.
Digital signature
"Sign here please…"
Digital signature & document templates
Our smart document templates give you unlimited possibilities for making documents, contracts, schedules, surveys or similar – it is up to you how you want to use it.
For example, you can create a contract template for any type of employment and from there generate one or several hundred contracts where specific information such as name, salary, special terms and more are automatically inserted based on the variable entries you have defined in the system.
The agreement can then be sent for digital signing and stored in the employees' master data with specific permissions for viewing, deletion, etc. indicated by you.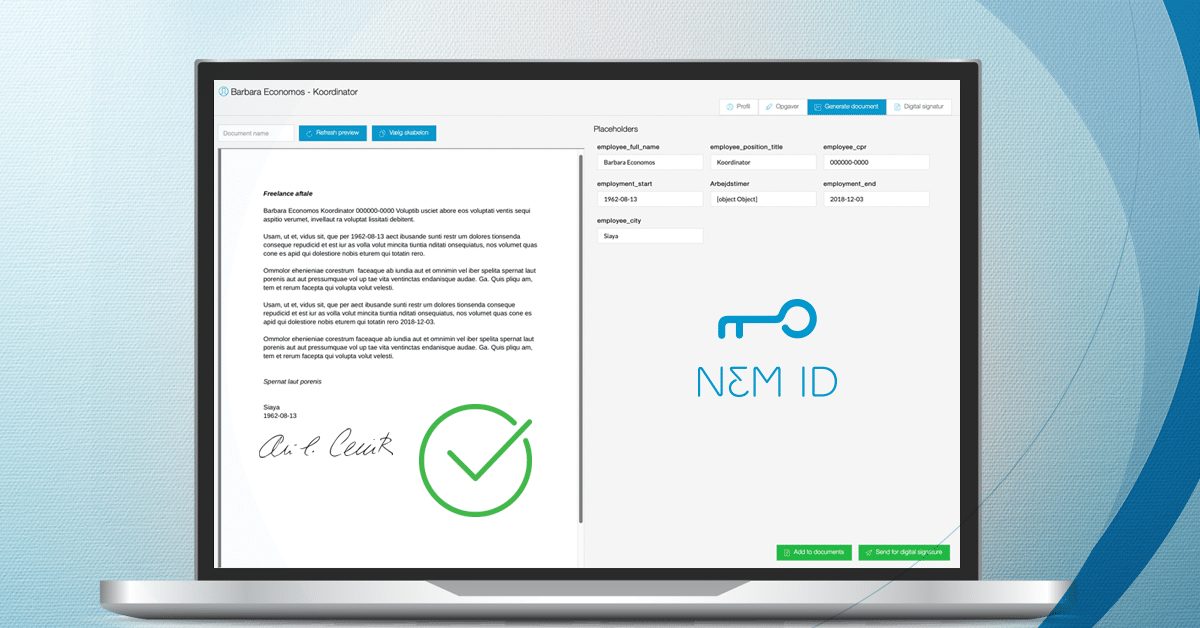 Video applications
Get a different impression with video applications
HR-ON gives you the opportunity to receive video applications.
This format is becoming more widespread, as younger generations are more comfortable with the video format. With HR-ON Recruit you have the opportunity to use that trend and reach the younger demographic.
Video applications give you a unique opportunity to get an impression of the applicant before you choose to interview them in person.