It turned out to be a difficult task for the city council of Gentofte to find a Principal for a brand new educational institution. The Gentofte city council achieved this difficult recruitment using LinkedIn Premium.
"It was a very hectic and complicated process and a difficult recruitment."
Those were the words of Mikael Bierbaum, the then HR process manager for the city council of Gentofte. He describes the situation when the council of five municipalities in Denmark had the task of finding candidates for a management position.
Among other things, the reason for this recruitment being particularly challenging was that the position was brand new. The position is a principal position for a newly founded education, called the Preparatory Basic Education (FGU).
New tools on LinkedIn allowed for success
Mikael Bierbaum and the rest of the team started by searching for candidates via the traditional channels. But this only led to seven applications after ten days, with only a few of these applications being suitable.
HR-ON helped solve this issue. The solution consisted of posting the job ad on LinkedIn as a 'boosted' Premium Job.
"It would not have been possible without the tools provided by LinkedIn, which were made available to us by HR-ON's collaboration with LinkedIn", says Mikael Bierbaum.
The boost of the LinkedIn job ad led to 33 applications within a week with only two of them being disregarded as irrelevant.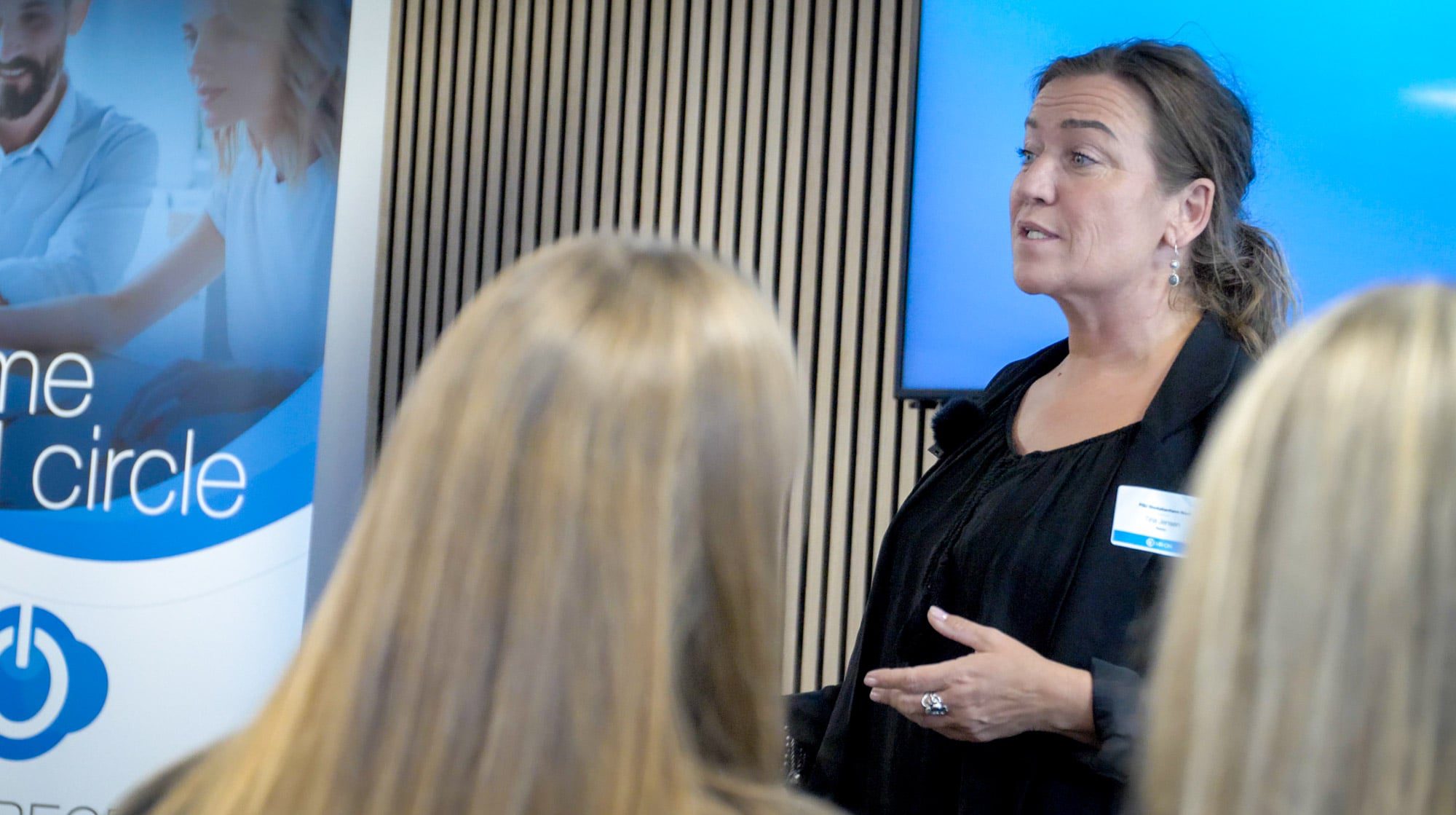 Tina Jensen, the new Principal of FGU Greater Copenhagen, explained at HR-ON's seminar with LinkedIn how she became aware of the vacancy on LinkedIn.
This required serious consideration
Tina Jensen became aware of the job on LinkedIn.
"I already knew that the position would come up and had considered it. However, it was a very uncertain position. The prospects for the job and for the institution itself were not clear. Therefore, it required a lot of consideration, "says Tina Jensen, Principal of FGU Greater Copenhagen North.
LinkedIn highlighted the job ad a number of times
One of the main reasons why Tina Jensen applied to the position, was that she saw the job ad repeatedly in her newsfeed on LinkedIn.
"The boosting of the job ad highlighted it to me several times on LinkedIn. This meant I was thinking more and more about whether this could be a good position for me. That was definitely what gave me the last push to submit an application, "says Tina Jensen.
Click here to read more about the seminar itself, where the above case was presented.