Det var et tilløbsstykke uden lige i HR-ONs syv år lange historie, da it-virksomheden holdt seminar med LinkedIn. Over 80 deltagere trådte ind i HR-ONs nye kontorlokaler, som blandt andet bød på et nyetableret konferencelokale med tilstødende køkken, hvor deltagerne forsynede sig med friskbrygget kaffe og rundstykker.
Den første oplægsholder, som dagens konferencier, director of PR and Communcation hos HR-ON, Rasmus Festersen, bød velkommen til, var LinkedIns udsendte. Benjamin Runggaldier, der er Enterprise Relationship Manager inden for den offentlige sektor, kom hele vejen fra Stockholm i Sverige for at sprede guldkorn om den enorme karriereplatform. Og i den efterfølgende pause kunne deltagerne gribe en unik mulighed for at tale en-til-en med LinkedIn-eksperten.
Succesfuldt eksempel
Den helt store øjenåbner under dagens første oplæg var en case fra Gentofte Kommune, der blev præsenteret af Mikael Bierbaum, tidligere HR Proceschef. Ved hans side var Tina Jensen, rektor på FGU Storkøbenhavn Nord, som landede det job, Mikael Bierbaum med stor succes boostede på LinkedIn.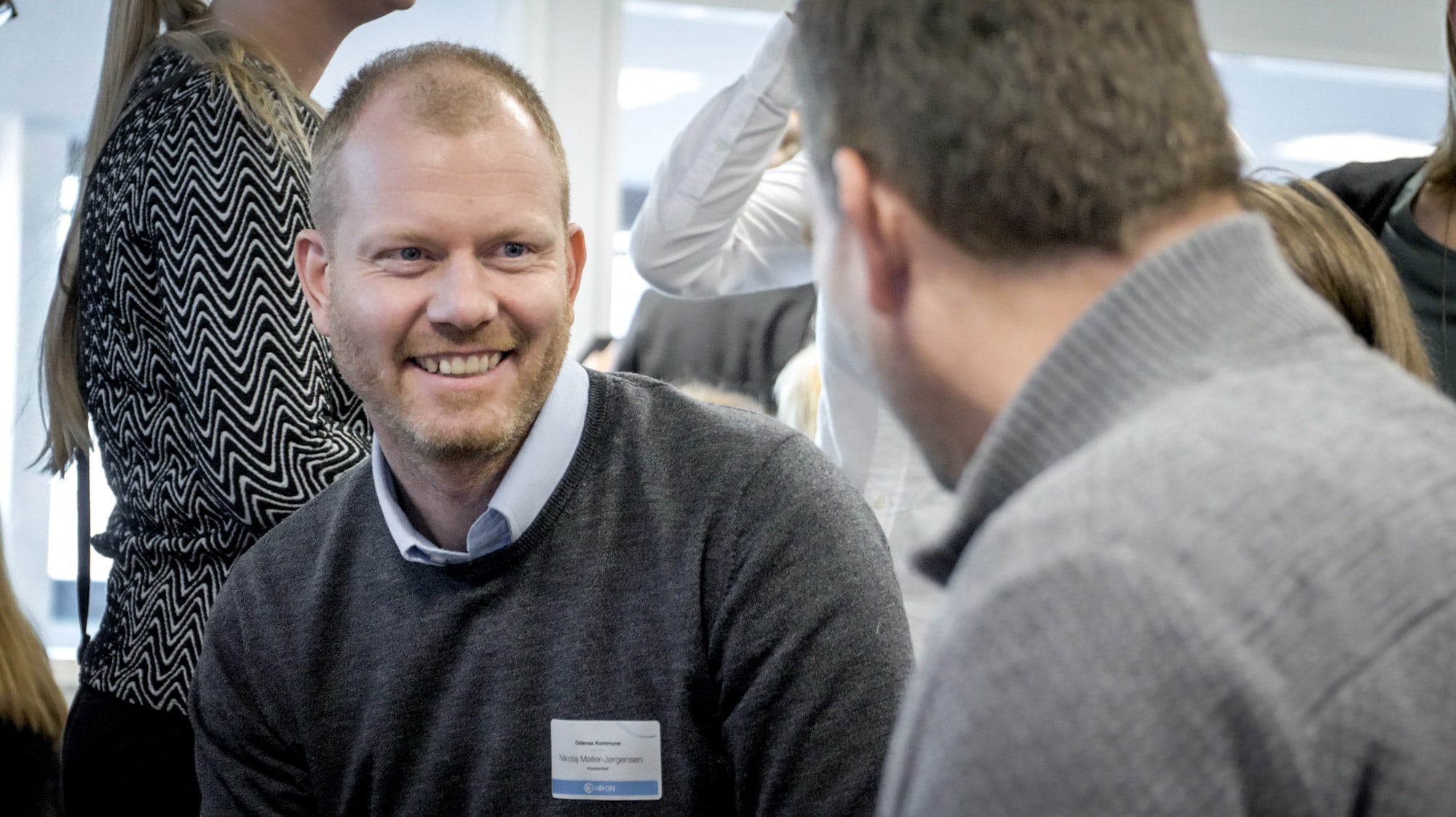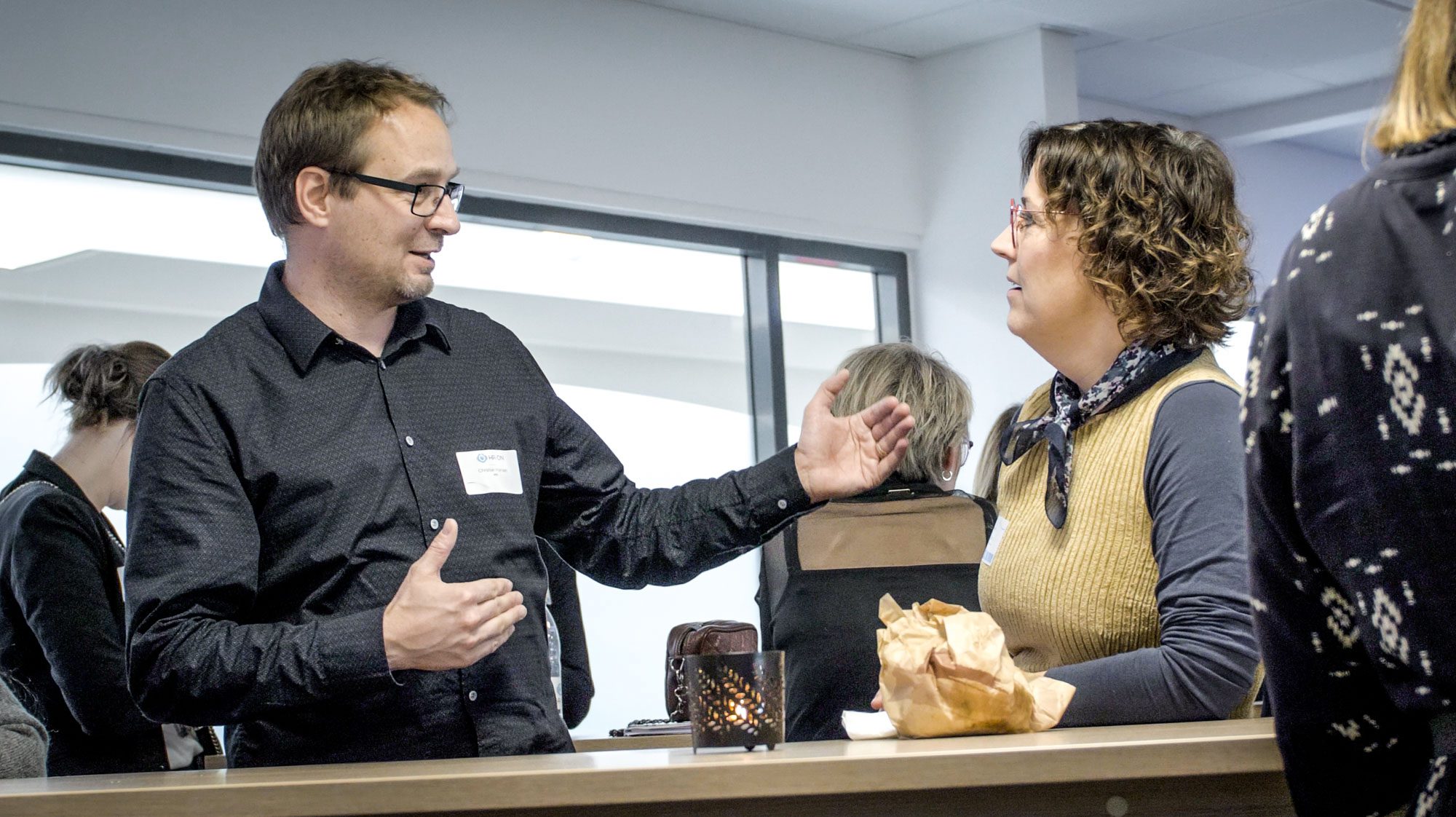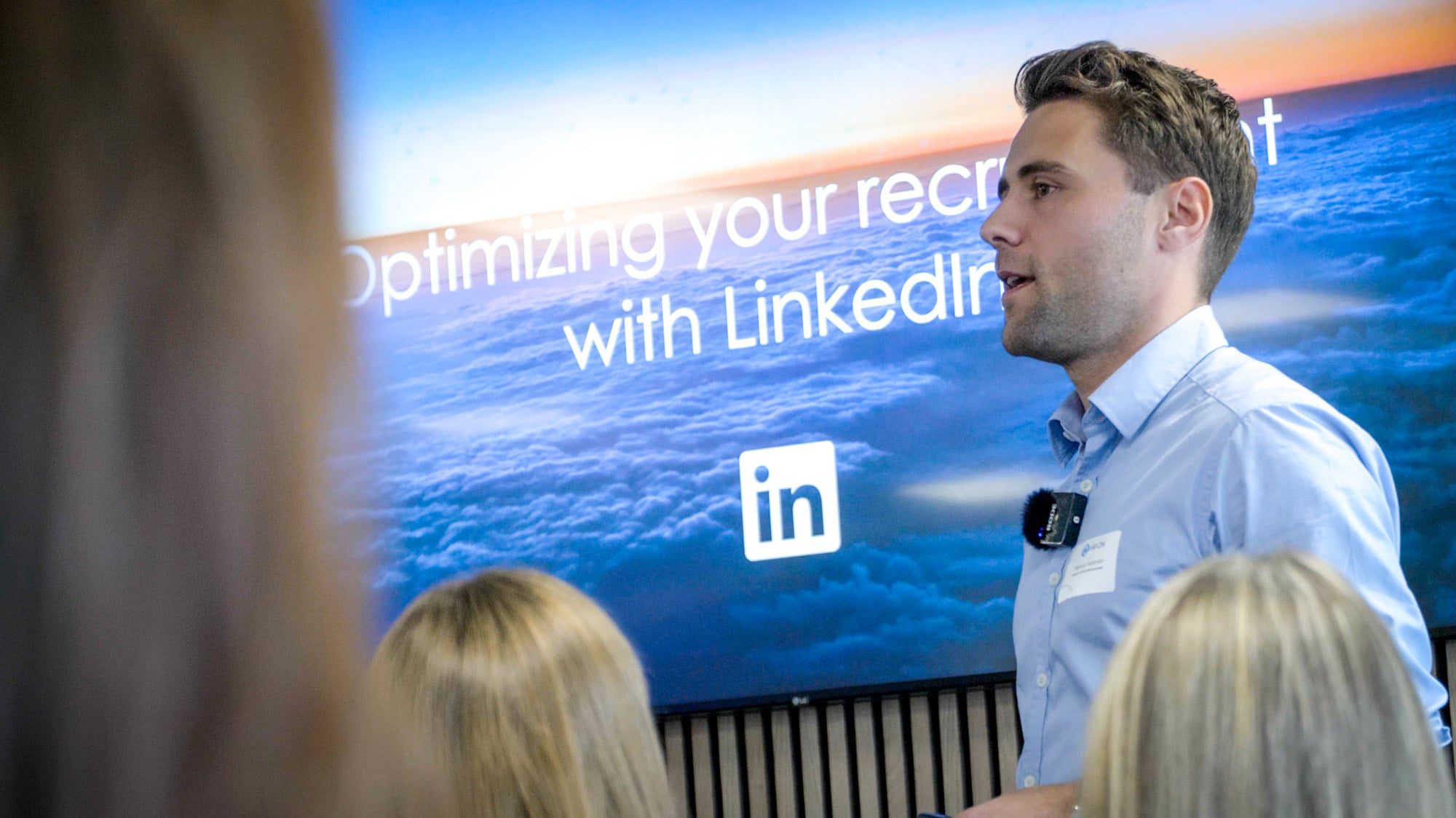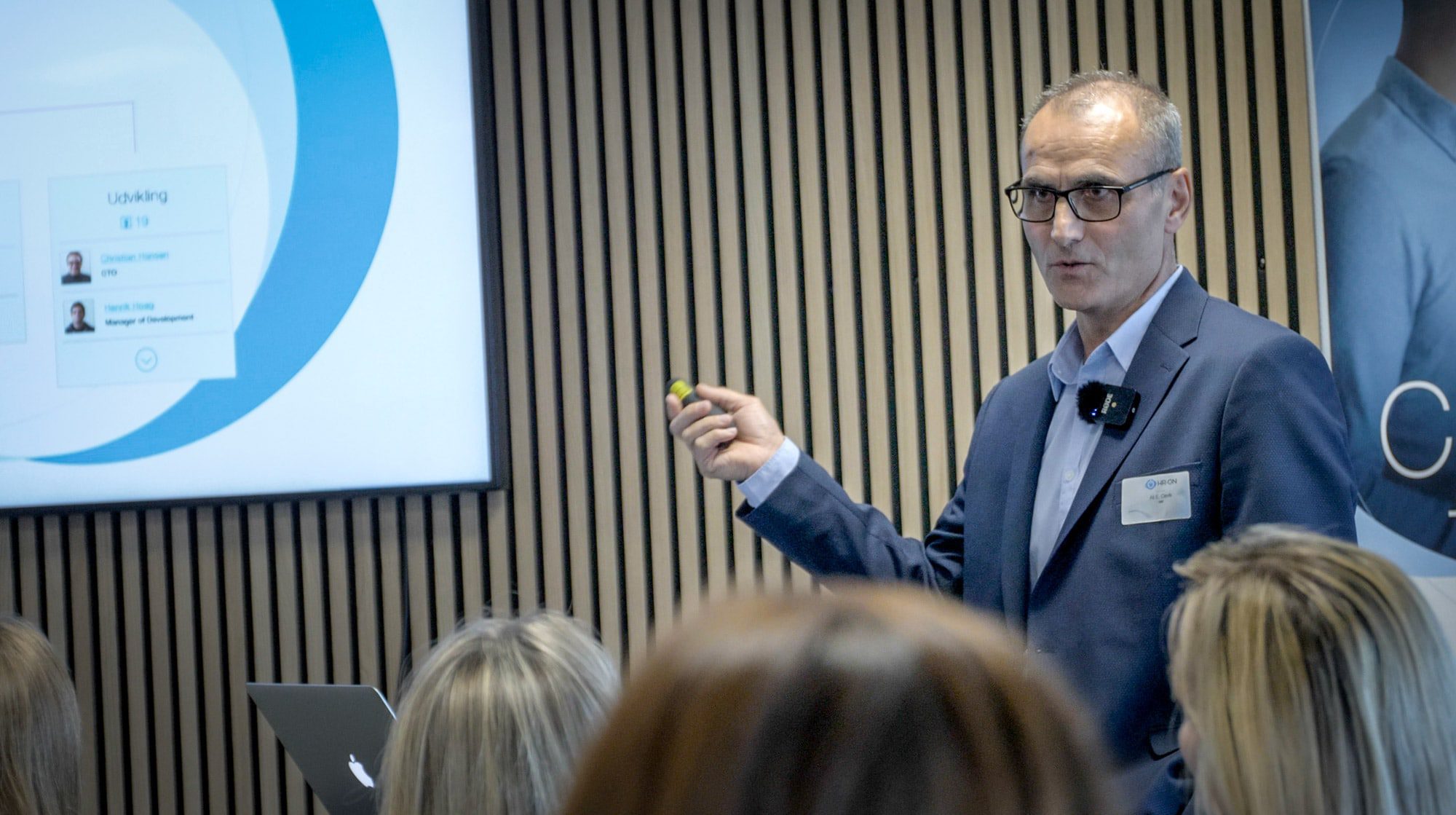 Eksklusivt sneak peek
Inden frokostpausen, der stod på smagfulde sandwiches fra Olivia Brasserie i Odense, gav HR-ONs CEO, Ali E. Cevik, deltagerne et eksklusivt indblik i HR-ON Recruits nye design. Og det er et design, som udviklerne knokler på at få klar til udgivelse, fortalte Ali E. Cevik, alt imens udviklerne sad og kodede i det tilstødende lokale.
Seminarets afslutning kastede flere anerkendende nik af sig. Her prøvede deltagerne HR-ON Staffs helt nye tiltag, AppBuilder, på egen hånd. I forlængelse heraf var flere meget spændte på at komme i gang med HR-systemet.
Alt i alt var rammerne på HR-ONs hovedkontor på Odense Banegård Centers 3. sal særdeles velegnede til et så stort arrangement. Med andre ord var seminaret startskuddet til endnu flere arrangementer fremadrettet – store som små.