What our customers say...
With HR-ON, the entire process is tracked from demand to employment. And it is clearly a huge advantage that digital signature comes with.
Kristine Axelsen
Personel Assistent & Recruitment

Our employees have quickly adapted HR-ON as an easily accessible tool in the entire recruitment process.
Kirsten Markvardsen
HR- and Personnel Manager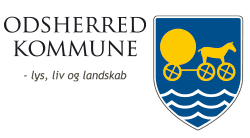 HR-ON support gets five out of five stars. They really listen to our needs and act on them. It is important in a busy day that our challenges are taken seriously immediately.
Claus Johansen
HR-Manager

Using the HR-ON system has resulted in a more structured and manageable recruitment process for our company heads. The system is easy to apply and requires no extra training. We always receive great service and support from HR-ON.
Helle Danekilde
HR Manager

HR-ON gives us new opportunities, before we know we need them. We have busy workdays, and it is good to have confidence in knowing, that HR-ON are ahead on coming issues – such as GDPR.
Birgitte Svejstrup
HR Partner

HR-ON has provided more than just a recruitment system. We have also gained a professional partner, who understands our company's needs.
Michael Folmann
Director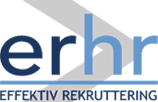 Get inspired by our blog
Go to the blog