HR-ON will have a prominent role at northern Europe's biggest HR-tech conference, HRtechx, which is set to take place 9th of Septemper 2020. The aim is for HR professionals to prepare their firms and employees for the digital future.
The conference will focus on several key aspects of HR. That is one of the reasons why HR-ON's engagement in HRtechx is important. The conference is a source of inspiration and a showcase of the digital world within HR.
HR-On's CEO, Ali E. Cevik, is also a keynote speaker at the conference. He will use this platform to focus on the values that characterize HR-ON as a company. These are; diversity and value-added leadership.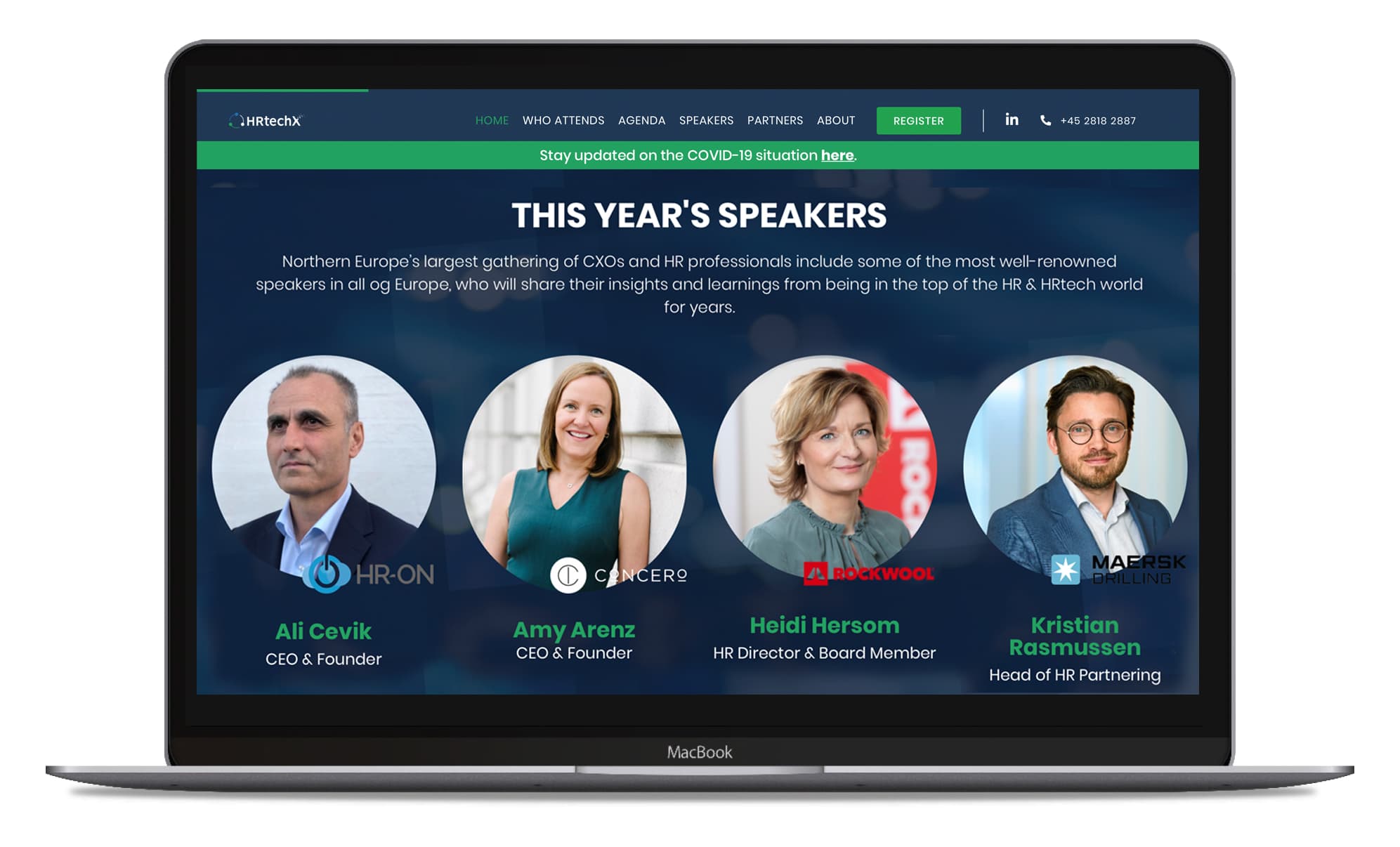 Artificial Intelligence and Virtual Reality within recruitment
"The future is here, and it will reshape the way we think about recruitment", Christian Hansen, CTO at HR-ON.
In the future, Virtual Reality, Mixed Reality and AI will be a key part of how recruitment happens. Christian Hansen, CTO at HR-ON, will participate in the panel debate "How technology is reshaping company culture and working conditions". Christian forms and reflects upon development and technological tools. He thinks that these tools will recreate and reshape the ways in which recruitment is carried out in the future. Hear Christian's thoughts on how HR-ON meets the future, and how technology offers brand new and unseen opportunities for companies. 

HR-ON has previously written about AI:
Consider reading: AI recruitment: Robots find your top candidate
Consider reading: Does soccer trump sex?
Showcase of new feature
At the HR-tech conference, HR-ON will also demonstrate some of the tools used by their customers when HR becomes digital and mobile based.
HR-ON's PR and communication director, Rasmus Festersen, will present one of the IT company's newest and most popular features, the AppBuilder. This is a feature which makes it possible for customers to create an app for a specific purpose. This could be for preboarding, for the annual review, or for an employee satisfaction survey, for example. The AppBuilder is designed to be multi-functional and can solve many tasks within HR.
The AppBuilder is most often used by the customers who use the HR-software 'HR-ON Staff'. You can read more about that here.
Sign up, see the program and much more at HRtechX.com.
HR-ON also attended the conference last year.