We are very proud of our CEO, Ali Cevik, who has been nominated by Ernst & Young for the Entrepreneur Of The Year award for the second year in a row. EY Entrepreneur Of The Year is the world's most well-known award for the recognition of entrepreneurship.
Last year, in 2020, Ali was awarded the Inspiration Prize, in collaboration with EY's Entrepreneur of the Year awards. This prize was a recognition of Ali's inspirational leadership. Throughout his career he has shown many people that it is possible to create value for others by doing what you love. With this mindset, he has inspired others to do the same.
This year, Ali is once again nominated for the Entrepreneur of the Year award and Team HR-ON is looking forward to watching the award ceremony and keeping our fingers crossed for Ali.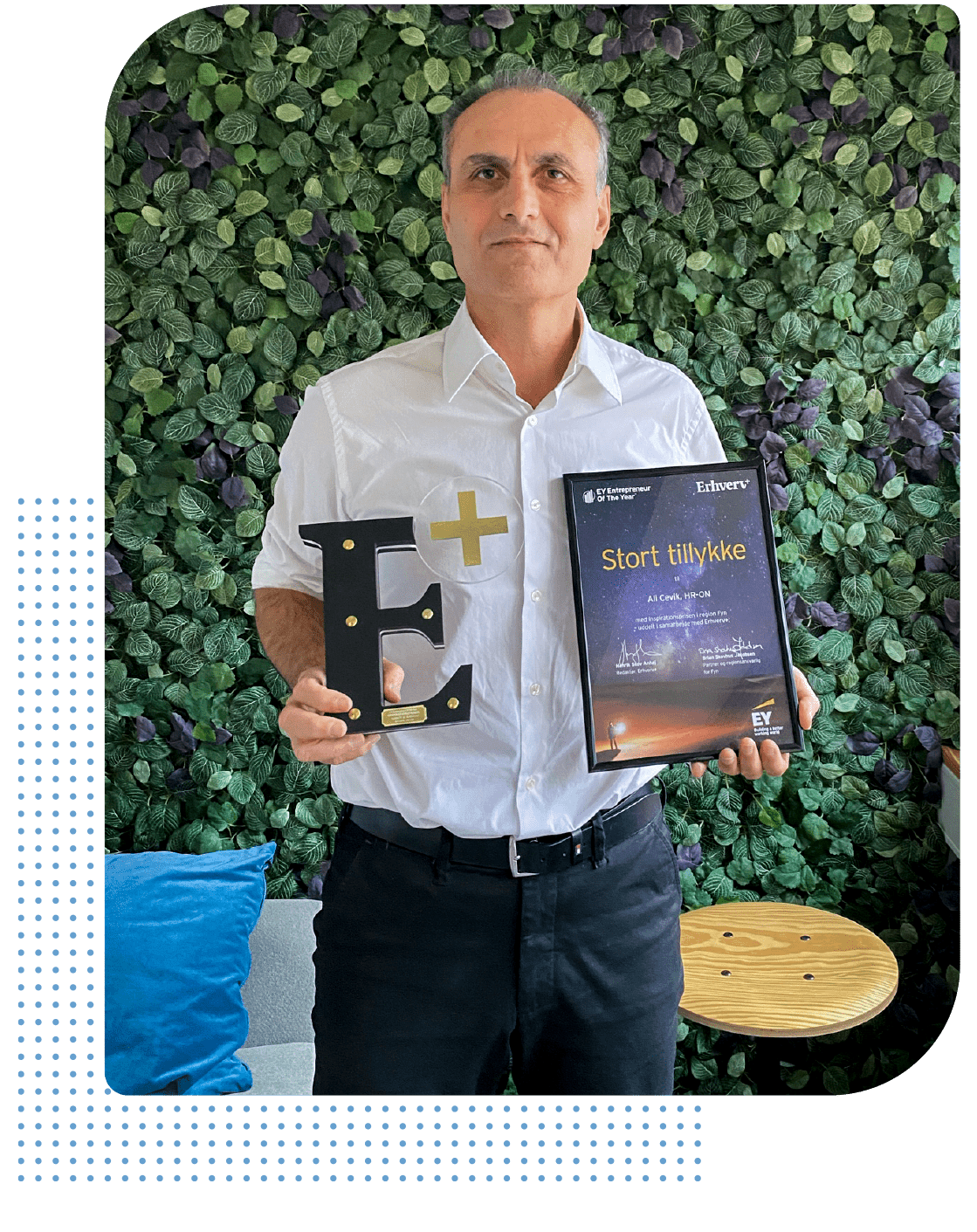 Ali founded the company HR-ON in 2012 with the desire to develop and improve the entire recruitment process and bring it into the digital age. He did this by establishing HR-ON Recruit, a cloud-based solution which gives companies full control of every stage of the recruitment process – from publishing job ads to receiving applications, as well as screening and selecting candidates.
More recently, HR-ON has expanded it's business area and introduced a new product, HR-ON Staff. This is an innovative platform designed to help organizations digitize all their HR processes – from contracts and master data to onboarding, employee development, well-being and offboarding. The aim of this product is to improve the user experience at all levels.
Ali himself places great emphasis on diversity and the company attracts many different profiles. HR-ON's employees therefore have very varied backgrounds, including a professional football player, a primary school teacher and a shepherd. The latter refers to Ali's own experience, from his childhood on the Anatolian plateau, before he came to Denmark as a 10-year-old with his parents. Ali seized an opportunity and he now wants to give opportunities to his employees.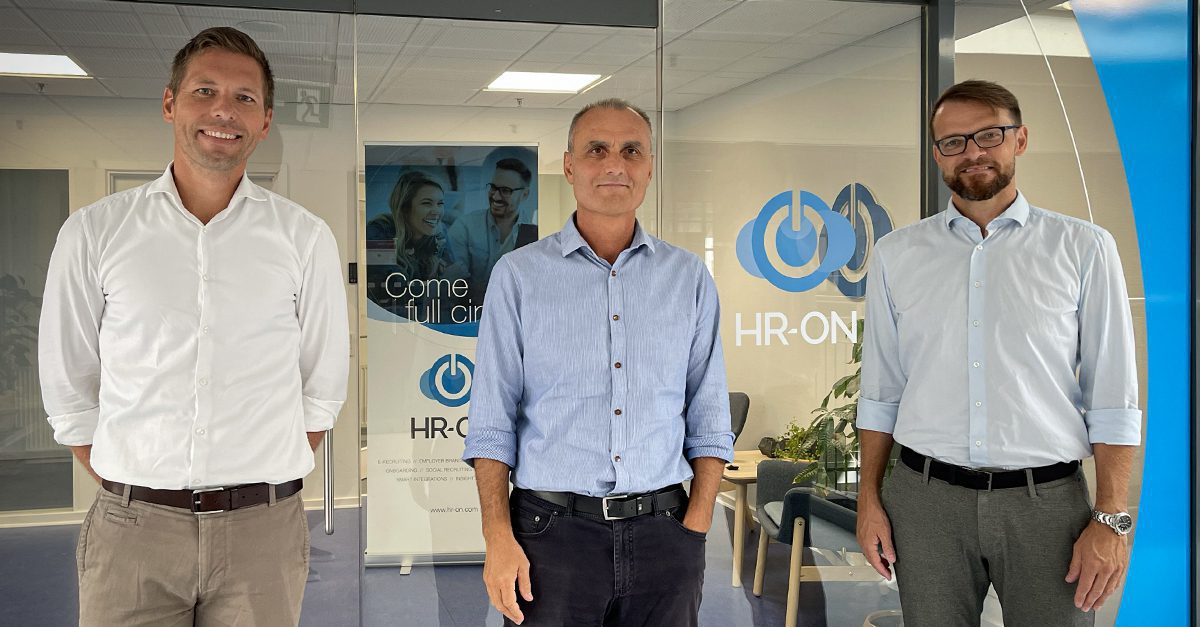 CTO, Christian Hansen, who has also had a key role in HR-ON since the start, describes Ali in the following words:
"Ali is one of the finest people I know and I feel very privileged to have been on this journey with him. Seeing him take HR-ON all the way from an initial idea to a strong, vibrant business, from the basement of Stjerneskibet, Odense's start-up house, to an office in Odense's Banegård Center."

"There's no doubt that for Ali the most important thing is people. The people he works with and the people who benefit from HR-ON's tools in everyday life. HR-ON is a means of unleashing potential, relationships and collaboration – a framework," Christian explains.

"I believe that with this focus on people and goals, HR-ON has become an inspirational workplace, where respect and empathy, curiosity and play, seriousness and humour, can go hand in hand, without people becoming worn-out or stressed, on the contrary energizing and motivating people to go further. A workplace where diversity is recognised as a strength which brings new ideas to the table," Christian concludes.