Skriv bedre jobannoncer

Talere: Pil Byriel og Rasmus Festersen




Gør dit sprog unbiased og inkluderende og få flere og bedre ansøgere! 
Dit ordvalg, når du skriver jobannoncer betyder mere end du tror, og du kan med de forkerte ord både ekskludere og indikere noget, som din virksomhed ikke er. 
Faktisk er det dokumenteret, at hvis du vælger et mangfoldigt ordvalg kan du få markant flere ansøgere. På den måde undgår du også at ekskludere dem, der kunne være de bedste i dit team.
Hør med, når Pil Byriel fra Develop Diverse og Rasmus Festersen fortæller, hvordan du med små justeringer kan øge kvaliteten i din rekruttering gennem inkluderende sprogbrug.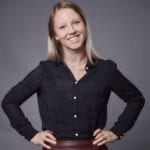 Pil Byriel, CSO & co-founder hos Develop Diverse
Pil Byriel holds an M.A. in International Business Communications and Organizational Behaviour. She has more than 7 years of experience in International Sales and Business Development leadership with a strong focus on building long-term positive customer relationships. Pil's experience from advising organizations on their employee engagement efforts at Peakon emphasized the importance of building for diversity and inclusion, which brought her to join Develop Diverse as CSO and Co-founder. She is advising the International Women-in-Tech network on D&I.