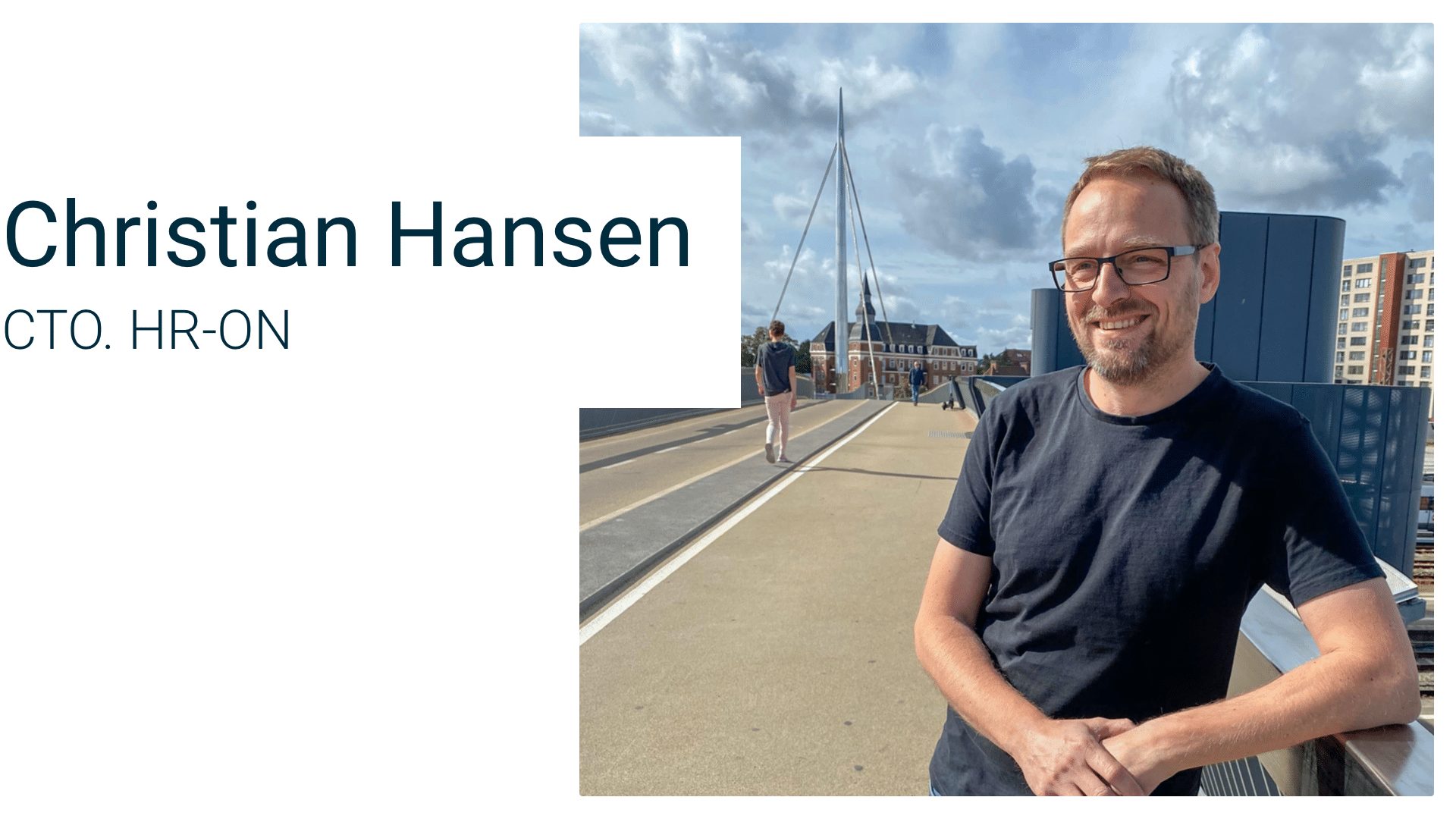 Virtual Reality is often associated with gaming. But these days VR is rapidly evolving and is being incorporated into many different industries. An increasing number of businesses around the world are beginning to use VR to recruit and train employees. Virtual reality is revolutionizing HR.
Online video interviewing has already become very popular, saving time and money while also improving the remote interview experience for both the candidate and the interviewer.
Read more about online job interviews here
Christian Hansen, CTO at HR-ON, will be giving a talk about how tehcnology will shape the future job market and how VR becomes part of it at the HRtechX conference 2020, the largest HR tech conference in Northern Europe. The conference will take place this Autumn in Copenhagen and HR-ON are one of the lead sponsors of the event.
VR and the Recruitment Process
A real taste of the job and the company
With VR technology, it's possible to give potential employees a real feel for your business. For example, by offering a fully immersive VR tour of the office. Or by enabling them to meet the whole team in a virtual room before starting the job.
Additionally, VR programs can be used to give candidates an idea of the daily reality of the job. For example, the German railway company Deutsche Bahn has already incorporated a virtual reality experience into their recruitment process.
'Potential hires can wear a VR headset and "within a matter of seconds can experience a job in a very real-life atmosphere," says Kerstin Wagner, Head of Talent Acquisition at Deutsche Bahn.
Using VR during the interview process will help companies beat the competition for top talent, by offering a better candidate experience.
Better assessment of candidates
VR can also be useful in helping the hiring committee assess candidates during the recruitment process. Companies can assess the candidates' capabilities, using VR programs to test both practical skills and interpersonal skills from a distance.
This method of assessing candidates is more effective in helping companies select the best person for the job. And it is also more enjoyable for the candidates taking part.
"I also believe that we could use VR as a data management tool when selecting the right candidate. With VR you get the opportunity to work far more visually and dynamically with applicant data. You simply enter your recruitment space in VR and then you can sort and link data across a 3-dimensional space."
A comment from HR-ON's CTO, Christian Hansen.
"Many companies are already starting to invest in VR to revolutionize their training methods."
VR used in On-boarding and Staff Training
Eliminate the risks of practical training
Companies can now offer fully immersive virtual reality training programs for new and current members of staff. One major benefit of VR training is that it eliminates the risks and costs associated with real-world training. This is especially relevant for physical or dangerous work.
Many companies are beginning to invest in VR to revolutionize their training methods. For example the British Army are trying out an innovative virtual reality training program for soldiers. Also, KFC have started using a VR game to train their staff to cook fried chicken. A more local example is the Danish pump manufacturer Grundfos, who are experimenting with virtual reality and augmented reality in the training process of employees.
VR builds empathy
Companies can also use virtual reality to improve the working relationship between staff by training interpersonal skills. This could help eliminate issues like sexual abuse and discrimination in the workplace.
VR can help build empathy and understanding for others. For example, it's now possible to put a VR headset on and experience what it's like to be in a wheelchair. Or to experience verbal abuse first-hand.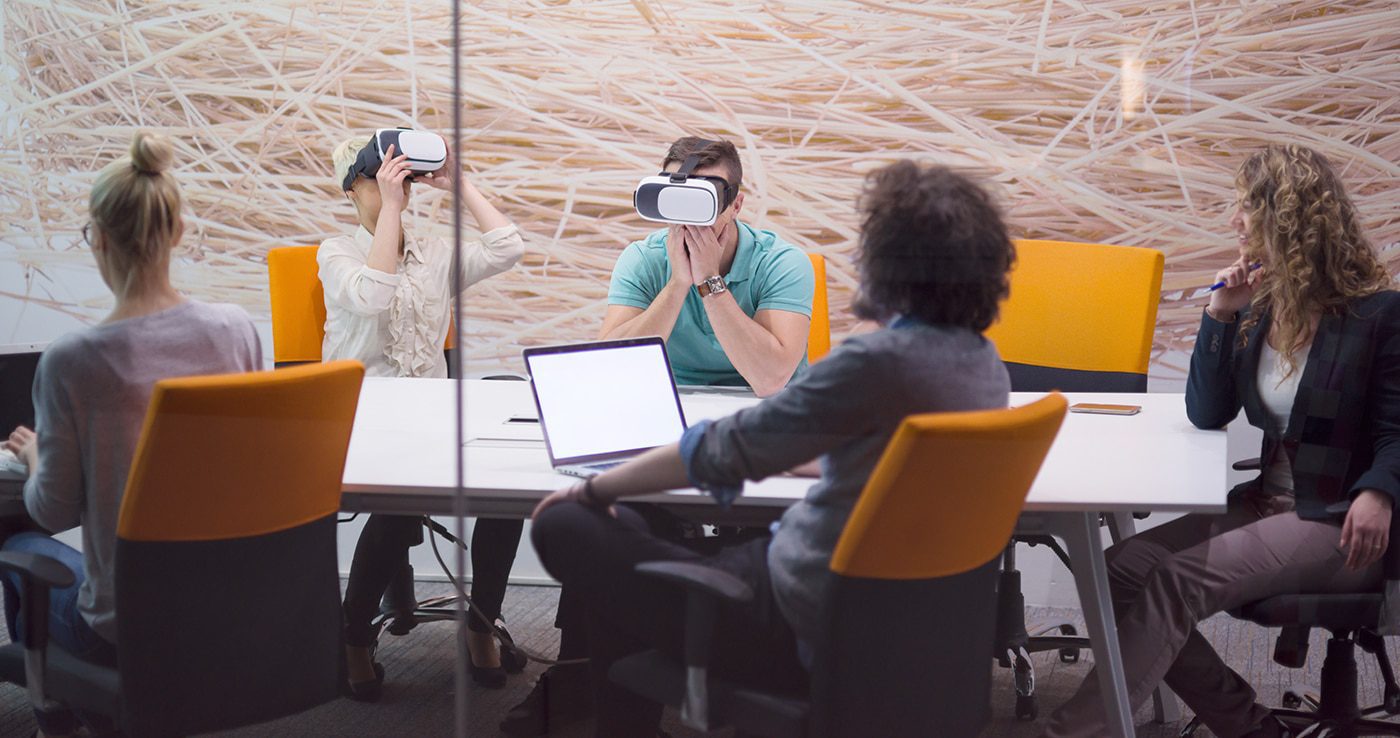 Virtual Reality is Revolutionizing HR
Incorporating VR into your recruitment process and staff training will save your business both time and money, whilst also significantly improving the experience for all involved.
To hear more about virtual reality and its impact on recruitment and HR, follow HR-ON's Facebook and LinkedIn pages. Keep an eye out for more information about HR-ON's involvement in the HRtechX conference this Autumn.