HR-Skyen has established itself in Denmark as a provider of a cloud-based recruitment system, but time is running out for the old name. The company is on the verge of global expansion, and there are several new products on the way, which will be marketed, along with the successful recruitment system, under a common brand name. Therefore, HR-Skyen changes its name and becomes HR-ON.
Many companies encounter this same issue. The company and its first product have the same name. But suddenly there are several products, and neither the brand nor the products work together strategically anymore. Therefore, there is a need for an umbrella brand name that can include both the original system and new products.
In the case of HR-Skyen /HR-ON, Ali E. Cevik, the company's Director, says: "from now on the new name will allow us for example to market the recruitment system as HR-ON Recruit, while the new HR system will be marketed as HR-ON Staff".
Although it is sad to say goodbye to the old name, Ali Cevik is convinced that a change of name is the right decision for the company:
– The change of name from HR-Skyen to HR-ON supports our strategy of innovation and the development of more products, and it will work better internationally. Our Danish customers will certainly continue to call us HR-Skyen for a long time yet, and that's perfectly fine.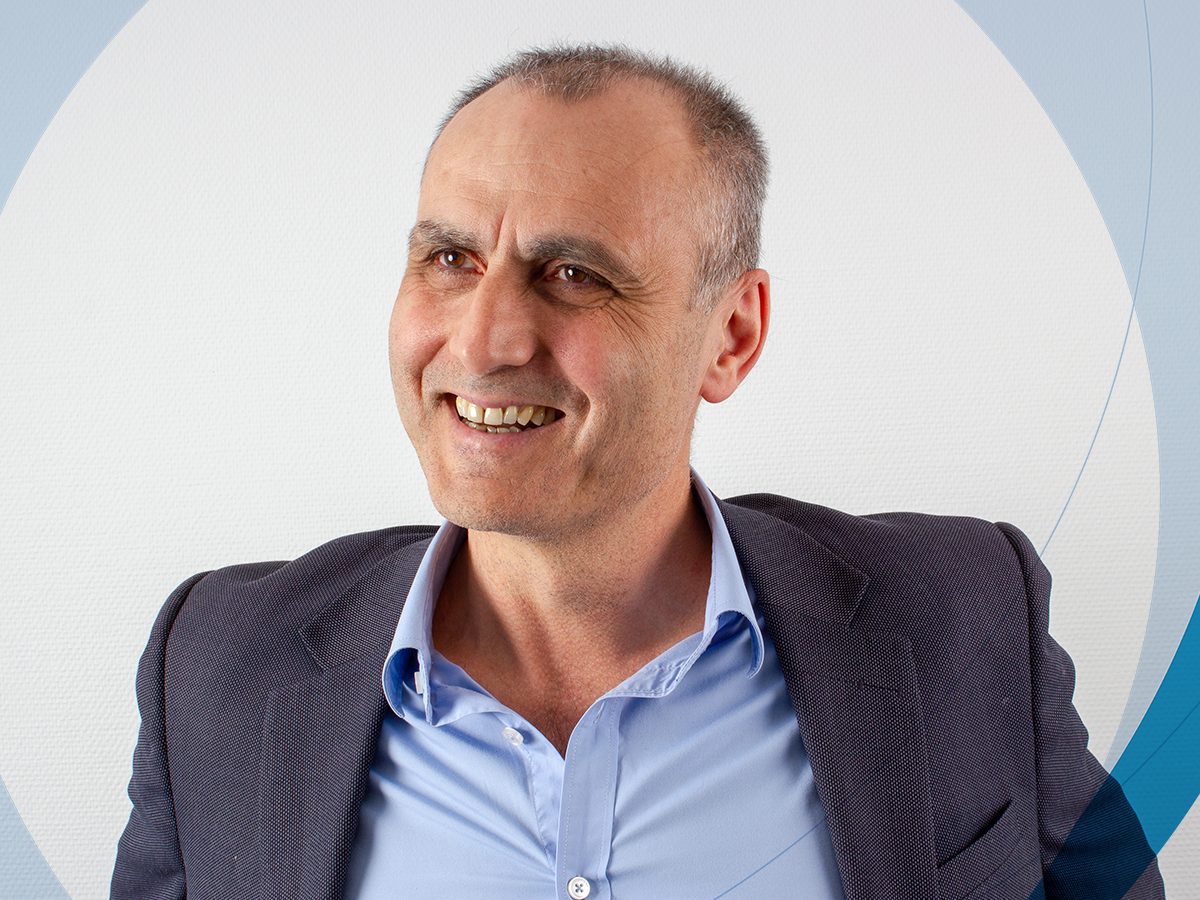 HR-ON's director, Ali Cevik
We have an increasing number of international customers, and they may find it difficult to pronounce HR-Skyen, and the name does not make sense either, unless you know what the cloud means. Therefore, the company has used the HR-ON name abroad. But strategically, it is better to focus on a single brand that can work across borders.
– "With a solid brand strategy, we can gather our forces on a single brand instead of having two brands that work against each other when we now join our customers in the global market," explains Ali Cevik.
The new logo creates a slightly dreamy mood. It combines some floating circular shapes which form a cloud and an on-button. This way it represents both the old name HR-Skyen and the new name HR-ON. At the same time, the logo works with the tag-line "Come full circle", which supports the strategy that HR-ON creates end-to-end solutions within HR. Solutions that automate all routine tasks from start to finish so our customers can concentrate on the tasks that require human input and decisions.
– The customers should feel relief when they press the on-button and safely leave their HR tasks to HR-ON. The cloud and cloud technology are a part of our DNA. Our customers must be able to work where and when it suits them, says Ali Cevik.