Gentofte Municipality invested in digital solutions and fixed their recruitment problem.
When the municipality of the town of Gentofte in Denmark was set with the task of recruiting a principal for the new preparatory school FGU Copenhagen North, it turned out to be a challenge. Recruitment was done across five municipalities, and one week before the application deadline, only a handful of applications had been received.
– Once we had launched the project we realised it was clearly a difficult position to fill – there were only a few applicants, says Mikael Bierbaum, HR Process Manager at Gentofte Municipality. Originally, he had expected around 10 qualified applicants, and he could see that that wasn't going to happen.
– We decided to try a more proactive and targeted method that also reaches people who didn't seem to be necessarily on the market. And then something started happening. We hadn't expected such a significant reaction, he says.
Targeted campaign
Thanks to HR-ON's direct integration with LinkedIn, they were able to deliver the solution in the form of a targeted LinkedIn Premium campaign. Gentofte Municipality decided to push the application deadline back slightly. The number of applications increased more than five fold. Mikael Bierbaum emphasizes that there were almost exclusively relevant applications:
– I wouldn't have called it a success if the quality hadn't been what we were looking for. Apart from one, all applications were within our expectations. These were serious applicants and we that meant we had a wider selection than anyone had expected.
Found the job on LinkedIn
The outcome of the process was that FGU Copenhagen North got the right candidate for the job. The new principal Tina Jensen first discovered the job when she saw the advertisement on LinkedIn.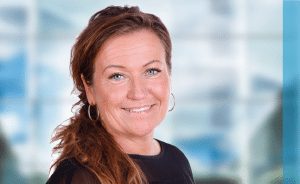 Tina Jensen, Newly appointed Principal at FGU Copenhagen North
– LinkedIn is one of the first things I open in the morning when I sit and drink my coffee, she says.
As head of a local school, she was already aware that the position would appear, and she had been keeping an eye out for the job ad. When she saw the it pop up on LinkedIn, she decided to apply for the principal job. And both her and Mikael Bierbaum are very gla d she did.
Finding the right candidate
Mikael Bierbaum has said that in the future he will certainly use LinkedIn Premium via the HR-ON platform for positions that he knows in advance will be a challenge to fill. He will also try to fill other positions where the candidates may not be LinkedIn's core users, but where LinkedIn's wide reach may nonetheless provide the right candidates. Another advantage of this solution, according to Mikael, is that it is much cheaper than the alternatives: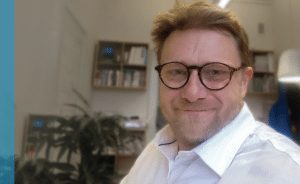 First Danish partner agreement
LinkedIn Premium is part of the official partner agreement that HR-ON has signed with LinkedIn. HR-ON are the first system supplier in Denmark to be chosen by LinkedIn for this exclusive partnership. The agreement will ensure a more effective match between companies and their future employees.
Mikela Hedenros Ringart Enterprise Sales Leader, LinkedIn
Recruitment is changing. Previously, companies have sent traditional job adverts with the expectation that the candidates themselves would discover them. In the future, the ads themselves will target relevant candidates, says LinkedIn's Manager of Nordic partner agreements, Mikaela Hedenros Ringart.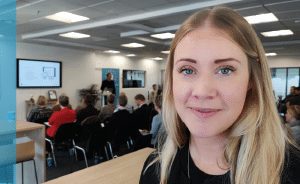 The agreement makes it possible for HR-ON's customers to place their job ads directly on LinkedIn in the same workflow as other recruitment. On LinkedIn, algorithms keep track of job ads and automatically highlight them to relevant candidates. For growing companies, this collaboration with LinkedIn means that they will be able to target their jobs to specific people. And that is what Gentofte Municipality has benefited from, explains HR-ON's Director Ali E. Cevik.
Effective recruitment channel
Through HR-ON, Ali E. Cevik has a deep insight into how to best advertise jobs and which methods work well. It all comes from the recruitment system's statistics, which users also have access to, says Ali E. Cevik.