HR-On's system upgraded. With HR-ON Staff, companies get complete control over staff management from day one.
Last summer HR-ON launched HR-ON Staff, meaning companies no longer have to worry about whether they are following all HR-procedures. HR-ON Staff controls the entire recruitment process – from the first day of work to the employee leaving the company again.
"We make it simple and flexible for companies so they can focus on the tasks that really create value for them. Other tasks, such as on-boarding, EDP-conversations and training are simply processed in the background. This means no one needs to worry who should do what, when," says HR-ON's director, Ali Cevik.
Since its launch, we have conducted extensive tests on the system in cooperation with HR-ON's customers, who have provided constructive comments and suggestions. Customers have suggested a number of improvements that we have now implemented.
This includes visualization of the organization, processes and tasks, as well as contract templates, EDP schemes, and digital signatures.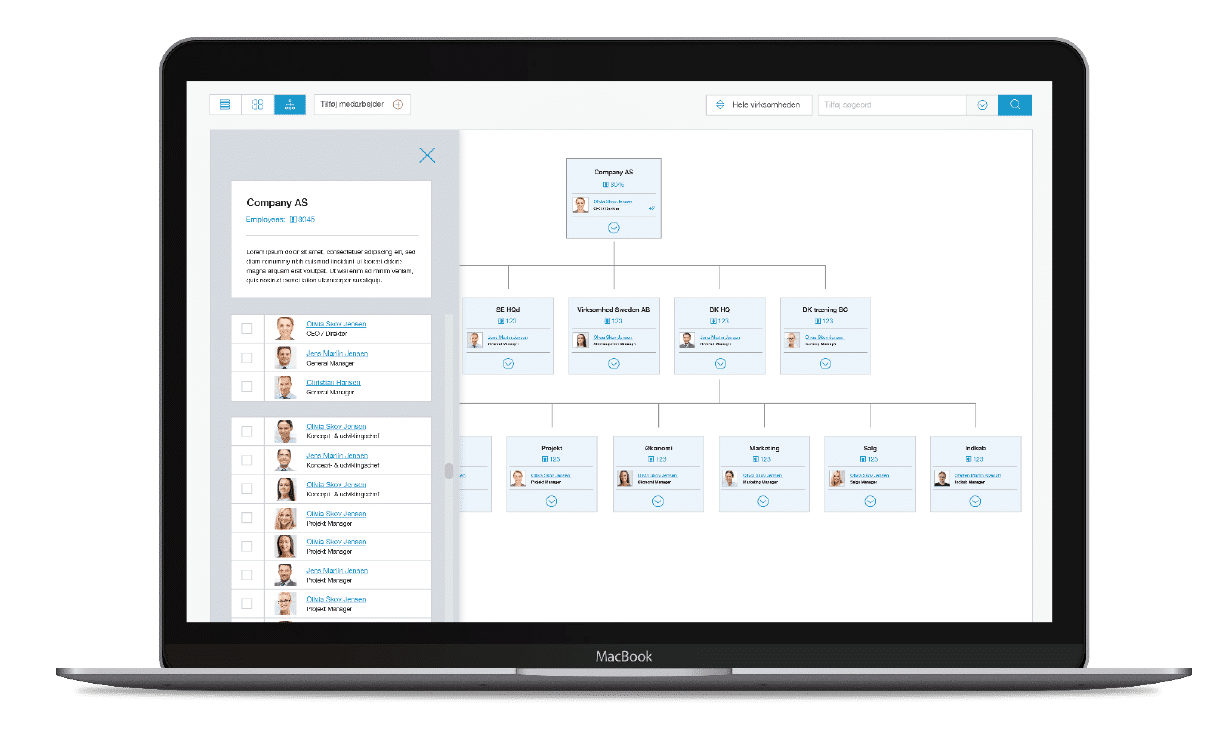 Visualization of your organization
"We are pleased to present HR-ON Staff's first upgrade. This includes both improved and completely new features. We designed this version 1.1 in close cooperation with our customers," says Ali Cevik.
Based on current data on employees, departments, and affiliations, you can create a visual overview of your organization. You can dive further into your organization with just one click. Of course, you can only access the data for which you have the rights.
The new process manager provides a visual overview of processes, projects, and tasks. It is possible to adjust tasks and task lengths by dragging the bars.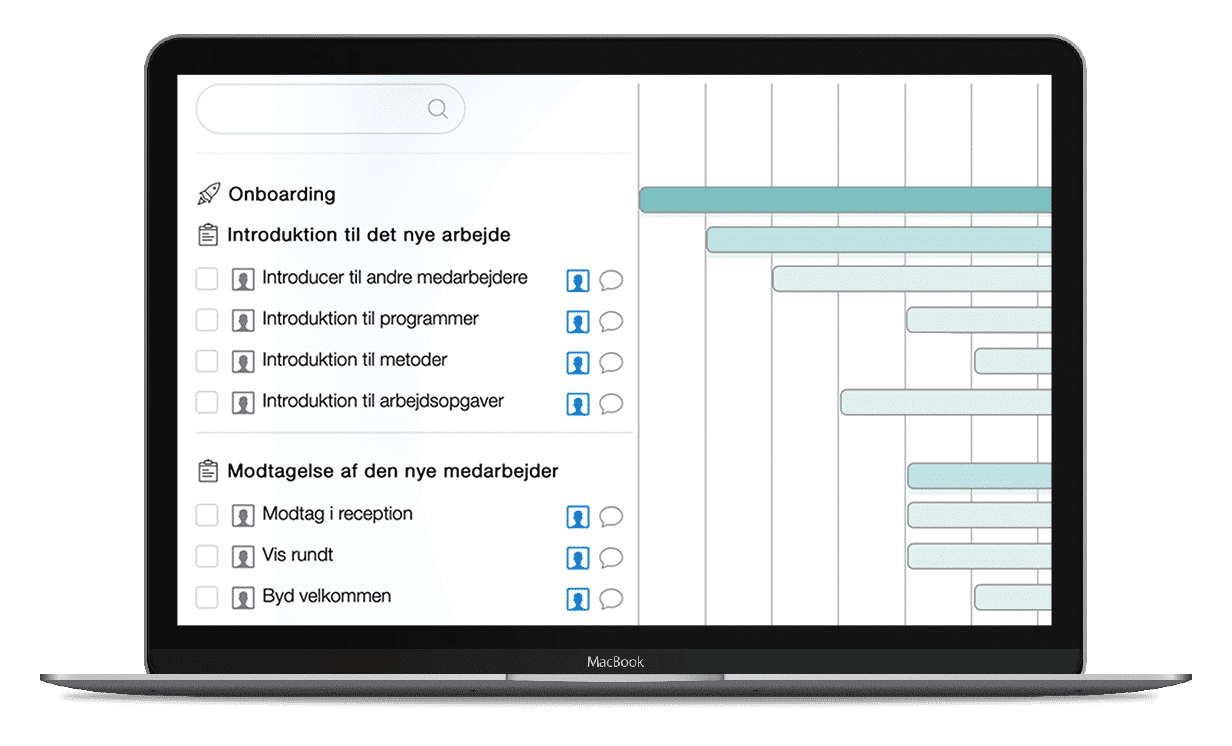 Visualization of processes
All changes are calculated immediately and displayed. The system keeps track of the context, tasks, start and end times and prerequisites.
The intelligent templates provide unlimited possibilities in documents, contracts, schedules, surveys and the like. The templates are flexible so you can use them as you wish.
For example, you can create a contract template for one type of employment and from there generate all future contracts. Note that all pre-selected relevant information is entered automatically. You can send the agreement to digital signature with NemID and store it in the employee's master data with the predetermined rights to view and delete, etc.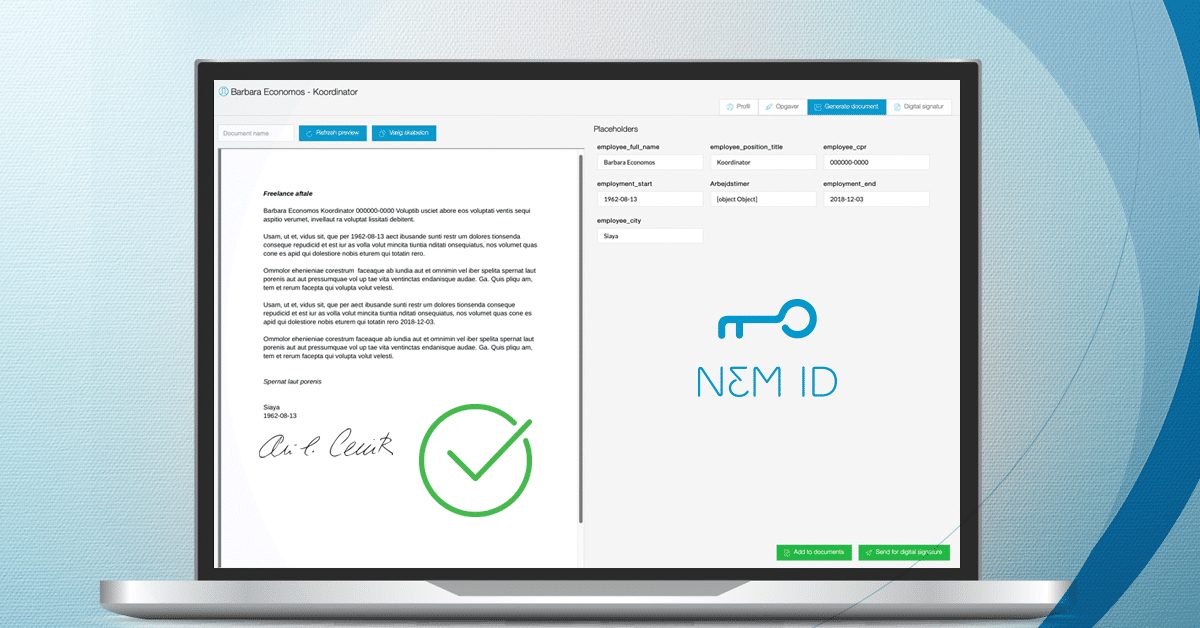 Digital signature, contract templates, EDP schemes and documents
You can also use the templates for EDP schemes, which both you and the employee can then fill in and sign. It is possible to then save the document under master data with the specified rights.
The ability to create, share, fill out, and sign documents can also be used for employee interviews, employee satisfaction, work environment, skills development, training needs analysis and so on.
You have the ability to work on shared documents in real time with your employees with all modifications logged in the system.
We designed HR-ON Staff to be completely flexible and it can be integrated into the services you use today. For example, if you are happy with your current accounting, payroll or messaging system, it can be integrated into your solution. Of course, it is also integrated with the existing recruitment system. This therefore provides companies with one single tool to manage the entire professional life of an employee. From posting the job advert for the position, to the hiring of an employee, to the day this person hands back his access card after a hopefully long and successful employment.
"It frees up a lot of resources in the company with these processes taken care of by the system. The employees know what to do and the management can see to it that things are being done," says Ali Cevik.
To understand more about HR-ON and to see how HR-On's system has been upgraded, please visit our website by clicking here.