HR-ON was among techies at the Odincon gaming event. Odense Congress Center hosted the biggest e-sport and gaming event in northern Europe, and was overrun by gamers and potential new employees.
At HR-ON's booth, the companies representatives gave people an idea of the company's values. And discussed the types of profiles relevant to such a fast growing company. HR-ON has grown to above 40 employees in just a few years. Thus, are seeking quality candidates to help them in the process of HR digitization.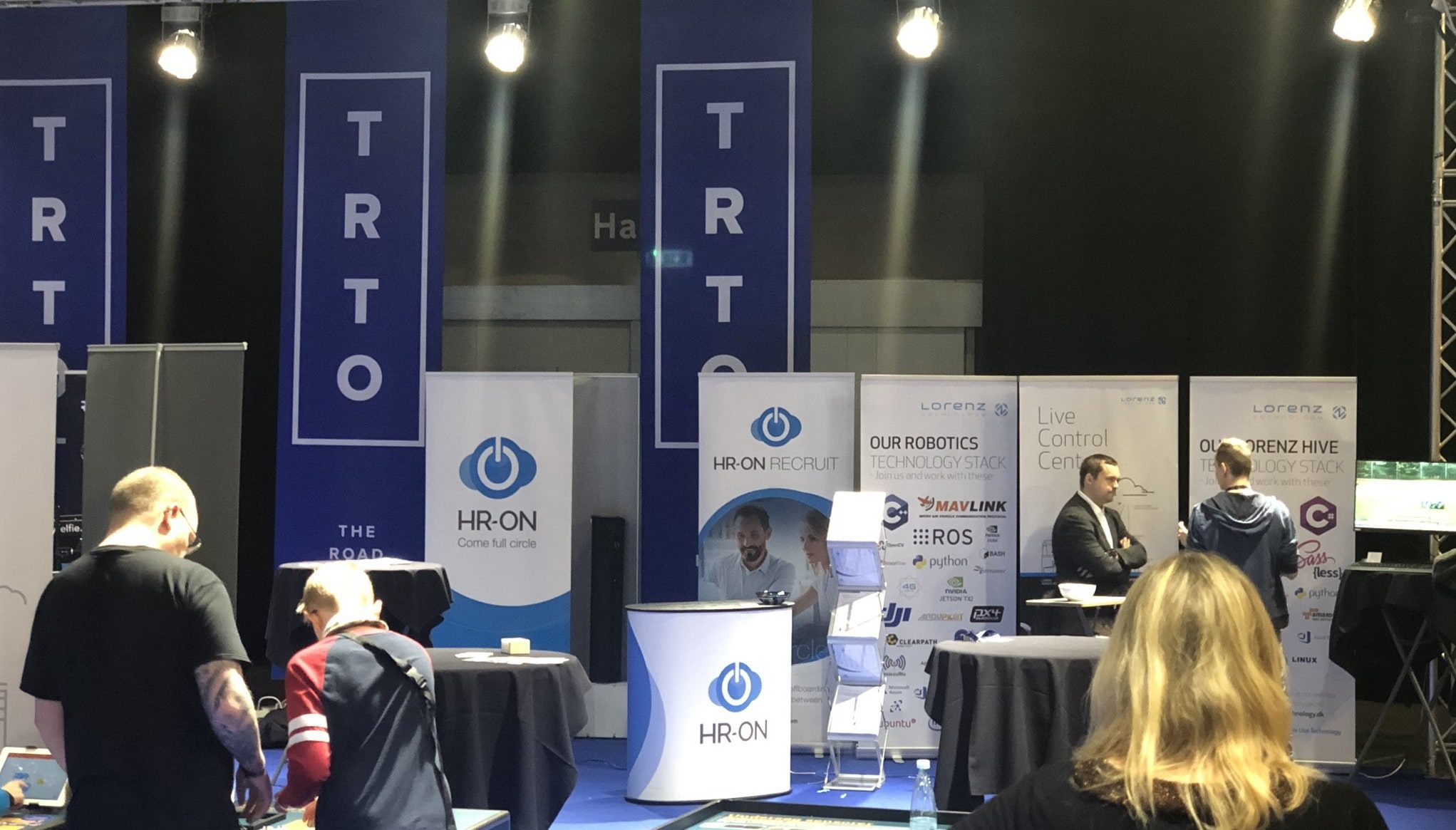 HR-ON, along with other firms, shared a booth at Odincon, called 'The Road To Odense' (TRTO).
Speed date with available candidates
In addition to having the booth, HR-ON also took part in the "Talent Attraction" part of the event. The event included nine robot and tech companies from Technology Denmark and Odense Robotics. This event consisted of a speed dating activity with 55 candidates. The speed dating event was an opportunity for people to find out about vacancies within the tech industry. In Odense and the island of Funen, the tech industry includes IT, automation, robot and drones.
Rasmus Festersen, the PR & Communication Director, spoke about the values that HR-ON are looking for in future employees. Afterwards, the candidates had the chance to ask questions and look at the five open vacancies at HR-ON.
HR-ON: It is important to be among the techies at the gaming event
HR-ON's booth at the event attracted a lot of attention, and job seekers showed a lot of interest in the open vacancies.
PR & Communication Director, Rasmus Festersen, feels that it is very important for them to be represented at such a large and relevant local event.
"It is important for HR-ON to be present and visible to job seekers, who are looking for an innovative and dynamic work place in the tech industry," said Rasmus Festersen.
Read more about Odincon here.
View the vacancies at HR-ON here.