Newly hired Lisbeth Chawes will play a key role in the HR-ON team as Chief Marketing Officer. In her new position, Lisbeth Chawes will help boost the Danish IT-company's growth.
Lisbeth Chawes brings a lot of valuable experience to HR-ON, gained from her background in the tech world. Previously, the local-born marketing director has worked in companies such as Esoft and Komfo (later acquired by Falcon IO) as well as FDIH (the Association for the Danish Internet Trade). She kick-started her career by graduating from Roskilde University with a masters degree in business studies and communication.
Alongside her career in the tech industry, she is also engaged in projects relating to: digital transformation at the leadership level, women in tech, and digital leadership. In addition, Lisbeth Chawes helps and invests in startups with a focus on sustainability. And she also mentors young, upcoming talent.
Clear growth potential
For Lisbeth Chawes, the position of CMO at HR-ON was a perfect match with her skills and experience. She has over 15 years of experience in management and in tech companies.
"I chose HR-ON for three reasons: A strong value community. A belief in the team and the product. And I saw the clear growth potential where my skills and networks fit perfectly," she said.
And if you ask Lisbeth Chawes what she is passionate about in relation to the opportunities offered by digitalisation, it's to free up more time.
"Technology has taken far too much time from us. Now we will begin to take that time back, by creating solutions that help us develop new ones. So that we humans can focus more on creativity, presence and sustainability. HR-ON helps companies make HR easy from A to Z, so it fits in well with my vision. And I'm really looking forward to creating more time for HR with Team HR-ON," she commented.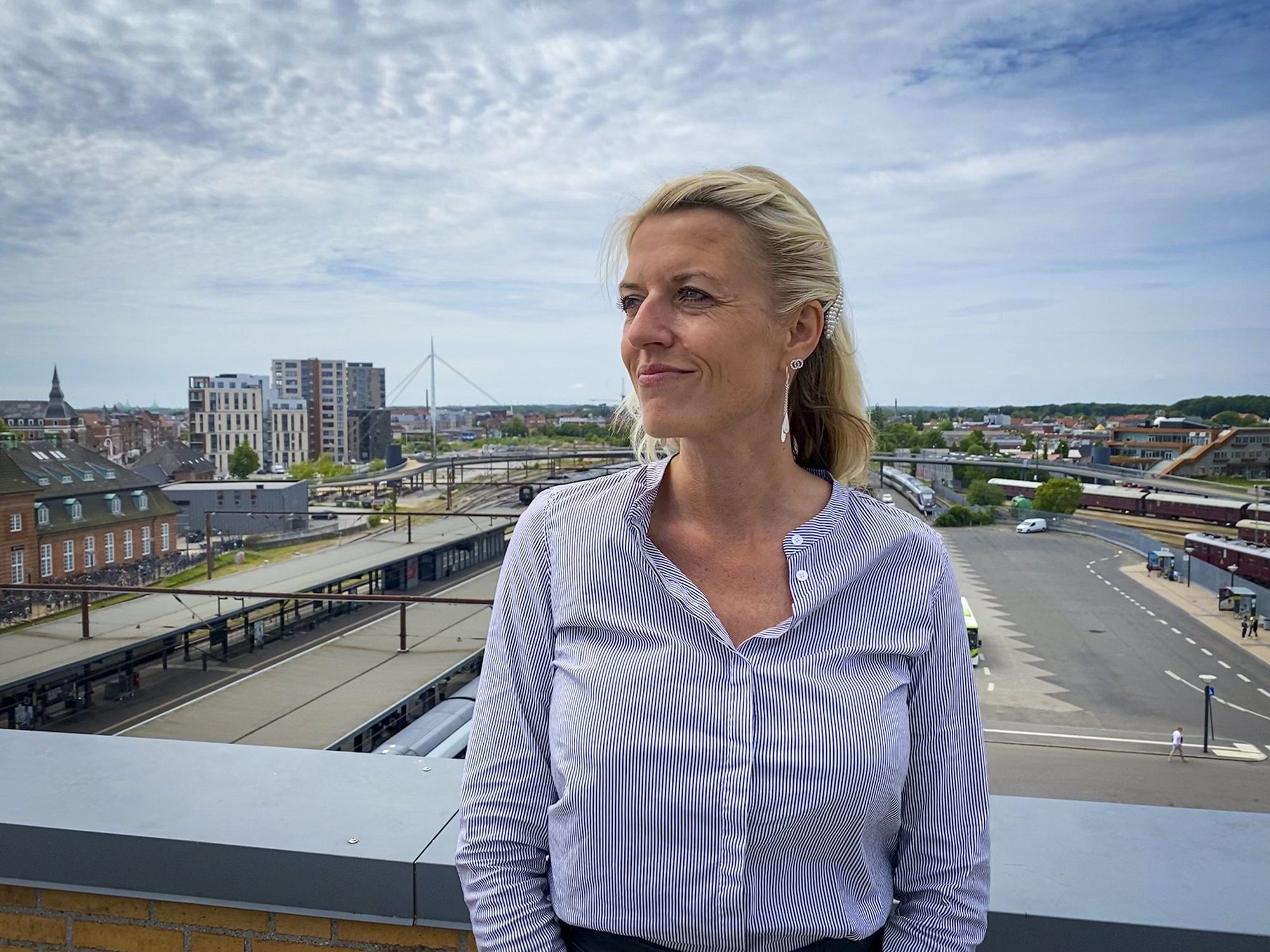 Digital development is accelerating – in all industries
There will be plenty of exciting tasks for Lisbeth Chawes to tackle at HR-ON. Particularly when it comes to growing the business in sales and marketing.
"Many organisations are adapting now to better accommodate the rapid digital development. It is necessary – but it takes some effort from everyone. The Corona times have highlighted this, as many have had to adapt quickly to digitized ways of working, including among other things; online recruitment, remote meetings etc.," Lisbeth said.
And she believes that it is important for leaders to realize their important task.
"The leadership space is more complex. Focusing on operation and innovation, as well as leading from the front, is an important balancing act that leaders must take seriously. It requires the right mindset, and more than ever before you have to be open and ready to experiment with new ideas. Five-year strategic plans are replaced by clear objectives and plans, so we can regularly witness the exciting development. The situation during Corona has also been a good example of this. Many leaders succeeded in adjusting quickly to new ways of doing things, enabling them to maintain or even improve their competitiveness," she said.
In a further comment, Lisbeth Chawes points out that digitalisation plays a role in more or less all professions in Danish society.
"We all work with tech today to a greater or lesser extent. From the farmer's milking machines, to the doctor's health records, to our software here at HR-ON, which helps with everything from recruiting new employees to organising their daily tasks. In terms of leadership, it would be difficult for tech to become an enemy."
HR-ON's new marketing director elaborates:
"Tech needs to assist us in ensuring better job opportunities at different levels. HR-ON has an exciting product, HR-ON Staff, which allows for a full and intuitive on- and off-boarding of employees – also via mobile."
Lisbeth Chawes is also on the list of the 'Inspiring Fifty: Nordics 2016', which celebrates the top 50 women in the Nordic region.
With the railway station as an anchor
For Lisbeth Chawes, the new job at HR-ON means an exciting change. However, some parts of her weekday routine won't change. She will continue to see Odense Railway Station every day. A place that has been her anchor for the last eight years ("has it really been eight years?"), because she commuted back and forth to Copenhagen.
It is on the third floor of Odense Train Station that HR-ON's head office is located. The place where all development and support takes place, and where customers are invited to seminars and workshops. Here they can greet HR-ON's team of 40 employees, which continues to grow. For the second year in a row, the IT company received the Gazelle award for growth. And Odense's mayor, Peter Rahbæk Juel, has called HR-ON a fantastic component of the tech industry.
HR-ON provides digital solutions that facilitate the HR work of all HR-ON's clients, private as well as public companies and organizations. HR-ON has developed a recruitment system, HR-ON Recruit, which automates a large part of the recruitment process for HR-ON's clients. As well as a staff management system, HR-ON Staff, which collects all HR tasks, from an employee's first day to the day they leave the company.