Knowledge is Power: HR-ON's Knowledge Network
We have exceptional friends with expert knowledge. HR-ON creates and maintains partnerships with a large variety of organizations and businesses related to the HR world. Knowledge sharing between partners is an essential part of HR-ON's way of working. It helps to gain and spread new knowledge about HR-related subjects, which can improve our everyday working life.
Check out our Friends and Partners page, which details our various partnerships.
One of HR-ON's most recent webinars was about value-based management and our new Employee Manifesto, which made local and national news. You can watch the webinar below.
We also recently had a webinar sharing vital HR knowledge about a new EU law on whistleblowing. And the next upcoming webinar will be on 1st December focusing on well-being. You can sign up for this webinar below.
Get an insight into HR-ON's new employee manifesto. In the webinar, members of the HR-ON leadership were joined by other employees to share their experiences, thoughts and reflections on the company's new management approach based on trust and shared values. Many questions and queries were also answered. The webinar is in Danish.
On 17th December 2021 a new law regarding the protection of whistleblowers will be implemented in the EU. You may need to make some adjustments to comply with this new law and avoid a fine. In cooperation with Whistleblower Software and Focus Lawyers, HR-ON hosted a webinar discussing and explaining the new law, and suggesting digital tools which will help you to be fully compliant. The webinar is in Danish.
The next webinar we will be hosting is in collaboration with a company called Biowatch and will be looking at what we can learn from our blood and spit about our health and well-being! This intriguing topic will be discussed and Biowatch will share their knowledge in this webinar on 1st December 2021 at 10:00. The webinar will be in Danish.
What? 
Knowledge sharing is a part of daily life at HR-ON, both internally and externally. This includes sharing knowledge on, for example, employee experiences, as well as knowledge gained from our professional partnerships. We encourage discovery and innovation, to develop as a company and to become stronger by working side by side.
Why? 
Knowledge is power, and by sharing knowledge among networks, we create a larger bank of collective knowledge, which can be added to and accessed by many. This helps to HR-ON and our partners develop a culture of learning and sense of community.
In cooperation with our friends and partners, HR-ON has gained new perspectives on HR. We often collaborate with other companies which have similar values and vissions regarding HR as we do, for example, diversity and candidate potential. Through knowledge sharing, we are also made aware of new HR-related topics, which expands our horizons. Furthermore, some partnerships lead to the integration of new product features in our people platforms.
How? 
Learning from each other is the first step of HR-ON's knowledge network. Collaborating with other businesses benefits us as a company, but to take this to the next level, we also work with our partners to further share new knowledge. We do this by holding webinars in cooperation with our partners, in which we discuss different aspects and angles of HR and corporate culture. Our webinar series have proved to be very popular, and we also write articles about each webinar topic.
Below you can read about and watch some of our webinars. On our Events page you can see all previous webinars and also sign up for upcoming events.
Case-Based Recruitment
Do you want to find the next superstar for a job with in a case based way? Get dressed for taking strategic decisions with case based recruitment. With Innoflow  and HR-ON's input you can find great candidates for a job.
Develop Diverse
How do you make sure to attract a true variety of candidates for your jobs? This webinar in cooperation with Develop Diverse focuses on how to create a successful job ad with the use of appropriate language and efficient publication.
The 7 Habits of Highly Effective People
This webinar is about how Franklin Covey's 'The 7 habits of highly effective people' can be used as a tool to create a workplace where employees can thrive, even in changing times. In cooperation with FranklinCovey we dive into the timeless principles, which can help with self management and personal growth.
Reboarding with Work-Live-Stay
You may have heard of Onboarding, and possible Offboarding, but the new buzz word is Reboarding! In collaboration with our expert partner Work-Live-Stay, HR-ON discusses what Reboarding is, why it is essential in order to retain employees in changing times, and how to implement a Reboarding process.
Official Partnership with LinkedIn
Are you maximizing LinkedIn's full potential for your recruitment? Learn tips and tricks from HR-ON and LinkedIn on how to optimize your recruitment process. HR-ON has an exclusive partnership with LinkedIn. In this webinar, we explain how you can get the most out of your job ads using LinkedIn Premium Jobs.
The majority of our partners to date have been in Denmark, but we have some exciting, international content on the way in English, so watch this space!
If you are an international organisation and could be interested in collaborating with us for knowledge sharing initiatives, we'd love to hear from you.
Would you like to join
HR-ON's knowledge network?
Get in touch with Jenni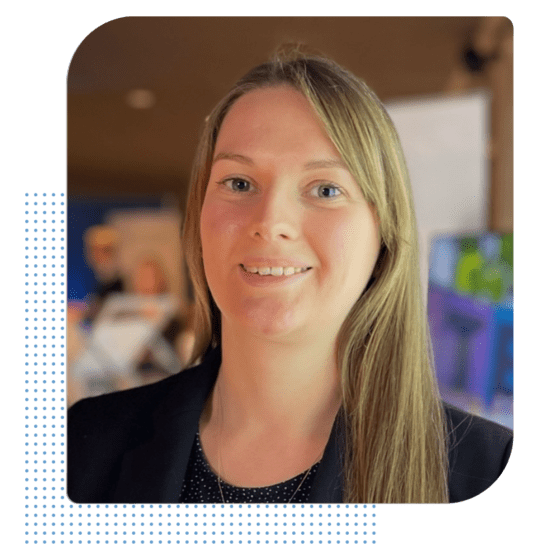 Jenni Kerr
Project Manager
International Communications
jenni.kerr@hr-on.com
+45 91 69 13 38