HR-ON hires professional striker Rasmus Festersen as Director of PR and Communications
The Danish IT company HR-ON has been very successful in recent years. In the same way as professional football teams, they are going for gold. Despite this similarity, it is a remarkable transfer for the former captain of one of Denmark's top football teams, Rasmus Festersen, to join HR-ON. 33-year-old Festersen puts an end to his career on the field and starts his second career with HR-ON.
HR-ON is based in Odense, the third largest city in Denmark. Odense's football team, nicknamed OC, ranks highly in Denmark.
Time for a change
"I have reached the age at when professional football players often retire. I am not planning on playing professional football anymore. Now I have to prove that I am also able to navigate my way around other playing fields", says Rasmus Festersen.
At HR-ON, it will be Rasmus Festersen's job to create visibility through PR and communications. This will include networking and contact with customers and media.
Rasmus Festersen comes with a well-known name, which can open many doors, but he also knows that in many areas he is starting from scratch.
"I have learned an insane amount as a football player and at university, but in this business world I am quite new. That is why it is important that I can go somewhere where there is room to evolve and use my current skills", he says.
It is the goals that count
On a football field Rasmus Festersen is aware of his strengths and weaknesses. In business, he must start to think differently.
"I have been in an extremely results-and performance-oriented environment  for many years, with lots of structure and discipline. I am accustomed to being in contact with sponsors, business people and the press. At the same time, I am painfully aware that I am an ex-football player until I build up my name in my new career", he explains.
Rasmus Festersen has always known that there was a life after football. As a result, he has, in parallel with the football career, taken a bachelor's degree in Business Studies from Roskilde University in Denmark, and he is also now in the process of completing a master's degree at the Southern University of Denmark.
After Rasmus Festersen announced the end of his career as a football player, he soon received several professional offers. He chose HR-ON because he believes they will give him the opportunity to grow and learn as the company itself expands.
"One of the crucial things for me was that HR-ON is a dynamic, modern company with a flat hierarchy. It is exciting to come to an ambitious, growing business and join the journey", he says.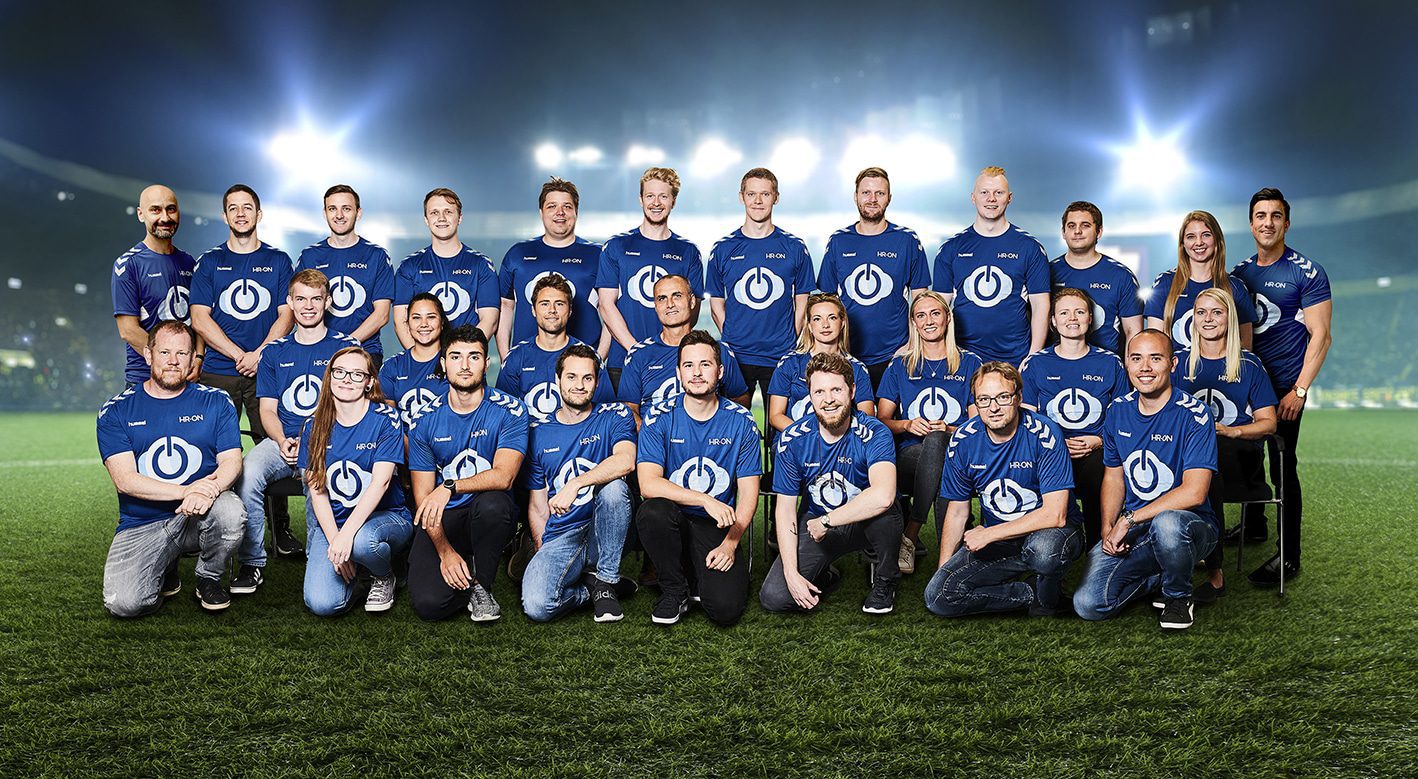 Odense is the base
It was also important for Rasmus Festersen to stay in Odense, where he has settled with his wife and their two children (two and five years old). 
Since he officially put the professional football boots on the shelf, he has enjoyed a long summer break. As a soccer player, he did not get a lot of time with his children in the summer break. It was therefore important for him to end a long football career with a long vacation far from football and everyday life.
Joining an award-winning business
As a part of the company's international expansion, they have changed the name from HR-Skyen to HR-ON. The company currently has around 35 employees and this number is increasing. Last year, HR-ON was awarded with the Børsen's Price of Growth, called the Gazelle Award. Due to this growth, the company had to find a larger office space for the second time within a year.
The company's main product is an online recruiting system that automates a large part of the hiring process for HR-ON's customers. The recruitment system is already available in several languages and the company is now going for the international breakthrough. And that is a level of ambition that fits well with the former striker's temperament.
"A lot of people think its rather sad that I will no longer be scoring goals in front of thousands of spectators. But I do not see it that way at all. I have had great experiences with football while it lasted, and now I am moving on to a new and exciting journey", Rasmus Festersen concludes.